Fort Worth's bar scene is far from having an oversupply of patios. While some restaurants and pubs place chairs and tables outside as an afterthought, the West 7th-area newcomer America Gardens (2833 Morton Street) puts the outdoors experience front and center.
On a recent visit, I found the outdoor space inviting with every seating arrangement imaginable. Several patrons brought their dogs. As I learned, the 10,000-square-foot patio is known as the "Adult Playground." With several outdoor games like cornhole and giant Jenga, it's a fitting moniker.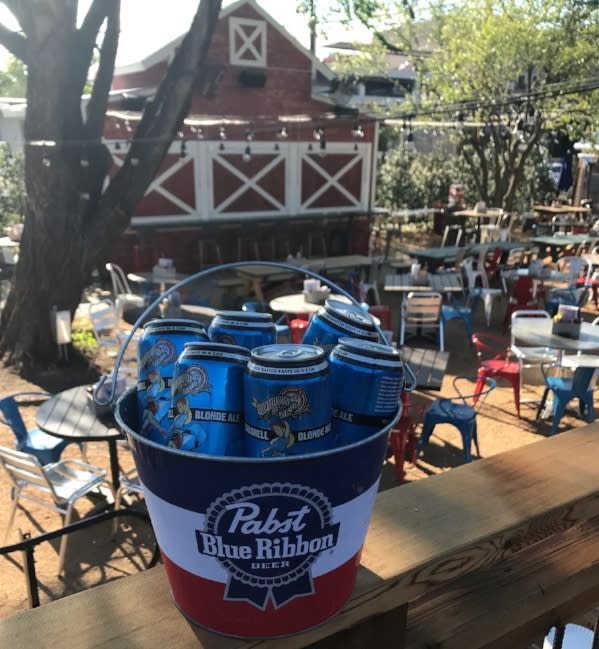 C: @AmericaGardensWest7th Facebook
A friendly waitress, Abby, greeted me and guided me through the menu. I ordered the Chicken Skewers ($9.95) and an ice cold Pabst Blue Ribbon. The lean, juicy bird (served with a mild slaw on the side) had a sweet teriyaki taste. An accompanying citrus-y sauce paired well with it.
America Gardens is the first of its kind, Abby said, noting that its owners started the Social House chain. That evening, nearly every outdoor table was full. Abby said that since opening the week before, America Gardens has been bustling. But there's a lot of nearby competition, she said.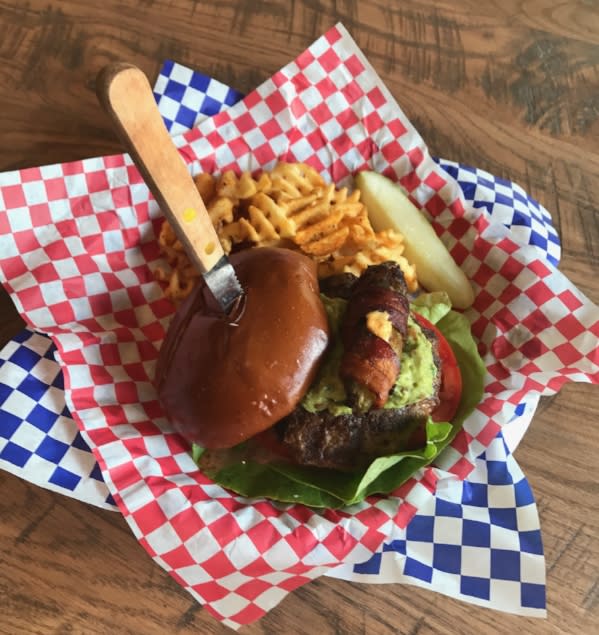 C: @AmericaGardensWest7th Facebook
Competition for America Gardens means entertainment options for Fort Worthians and tourists alike.
The West 7th area has possibly the highest density of dining, entertainment, and drinking options all in one stretch of Fort Worth.
 
Here are some other West 7th newcomers:
Nearby Bar 2909 (2909 Morton Street) also offers a sprawling outdoor space with large TVs for sports watching and posh decor indoors. One fun drink I'm yet to try is the Moscow Mega Mule ($59). The mixed drink serves four or more, all from a 94-ounce copper mug.



C: @BAR2909 Facebook 
I'm a fan of Tortaco (910 Currie Street), a fun new restaurant that serves creative appetizers, mezcals, tortas (sandwiches), and bowls that hover around $8 each. I recommend the Diablo Shrimp bowl, a spicy blend of jasmine rice, garlic, and generous portions of shrimp.



C: @Tapftw Facebook
Formerly known as The American Pub, Fort Worth Pizzeria (2800 Bledsoe Street) serves New York-style pizza into the late hours. It's also a great pub with a wide range of craft beer offerings.
These options only skim the surface of what the bustling West 7th area has to offer. We're all creatures of habit, so make a point to explore someplace new on your next outing. You won't run out of new bars and restaurants to visit anytime soon.