Calling all petite Picassos and mini Monets. Give those busy hands something to do with these arts and crafts options in Cowtown. From learning lessons to seasonal special projects, there's always something to make, see and do (sometimes even for free) for your little ones in Fort Worth!
SiNaCa Studios
Learn the art of glass together with your kids. This will blow their minds and quite possibly yours, too. Head to SiNaCa Studios (West Magnolia) to join their Walk-Up Workshops on the first Saturday (1– 5 p.m.) and fourth Friday (5– 9 p.m.) of every month. Cost is $40 for the class and the glass art that you create. Projects are ever-changing and may be seasonally themed. Get the details.
Cloth & Glaze Painting Studio
Spend time together creating something that you can hold onto for the rest of your life. At Cloth & Glaze (Tehama Ridge Parkway) you can let your littles pick out a pottery piece and paint it with glaze. These are the projects you won't ever be tempted to put in the trash! Plus, they will love to see it even after they are grown. Get the details.
 
Ephemera! Terrariums
Let creativity blossom, literally, as your child makes their own little world at Ephemera! Terrariums (West Magnolia). Whether it be a Fairyland or a world full of dinosaurs, Ephemera! is a place that allows you to enjoy not only nature and science, but also enjoy the sight of their imaginations running wild. This is great option for ages eight and up. Get the details.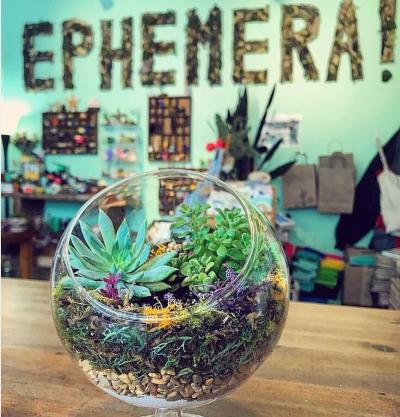 PC: @ephemera_terrariums
 
Fort Worth Libraries
Don't forget to check your local libraries for Storytimes and special craft events. Most Storytimes offered by the Fort Worth Libraries are accompanied by a special project for the little ones to create and enjoy. Check out the calendar!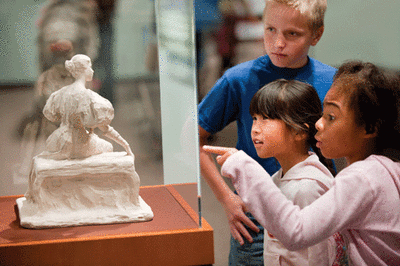 PC: Amon Carter Museum of American Art
 
Amon Carter Museum of American Art
For art-filled fun with the younger kids (11 mos and older) join the Amon Carter Museum of American Art for their Itty Bitty Art program. It's offered every third Saturday of the month. There are three themes to choose from: Music, Yoga or Literacy. This event is free. Be sure to register ahead of time!