Have you heard about the pop-ups popping up around town?  There are collaborative events featuring food and music; wine and shopping; art, beer, and pretty much anything else you can think of. Here are nine of these intersections where two or more of these fabulous things meet.

The Botanical Research Institute of Texas offers some surprising collaborations. How about a workshop on basic water coloring techniques, learning to make salsa or exploring the world of chocolate? These are a few of the events you'll find on the BRIT website.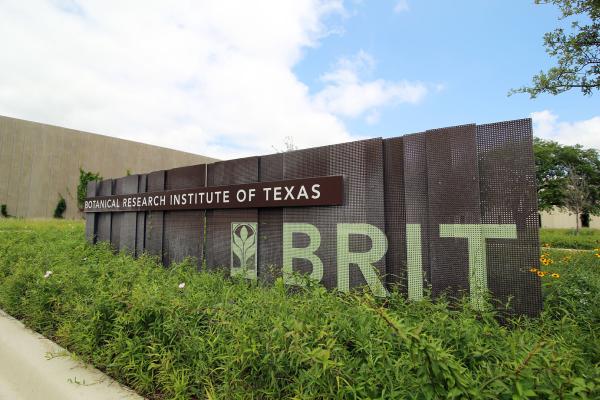 Collective Brewing wins for the most beer/game/food/shopping collaborations! The serious foodie can get behind the Brewery's bi-monthly Brewer's Brunch featuring or the various pop-ups (from BBQ + Sours to Dumplings) while the avid reader can join Beers & Books (Brewery Book Club). Yogis and shop-o-holics can delight in beer yoga and a pop-up shop.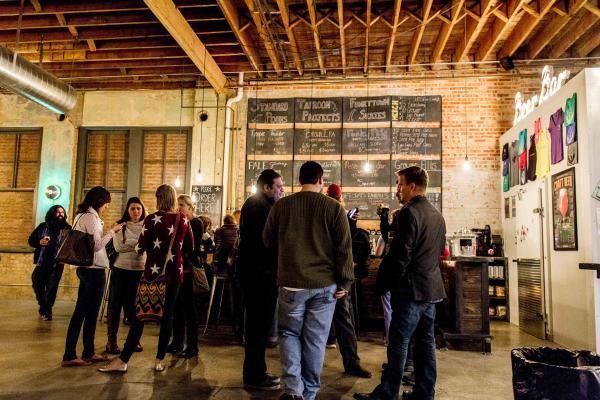 FWBlackhouse has an unusual story. Take two regular folks –– Fort Worth natives Noel and Sara Viramontes. Add a century-old house renovated by the Viramontes in the Rock Island neighborhood, a mixed-use district. Add beer (donated by neighboring Cowtown Brewery). Then add art and music, and events of all kinds –– from monthly events like For the Funk to art camp for girls ages 10-13 to wedding receptions. It's a whirling dervish of creativity, and you never know what you might find!
The Kimbell Art Museum often matches exhibits with fun activities. The ethereal From the Lands of Asia: The Sam and Myrna Myers Collection featured paired tai chi, yoga, and Ikebana (flower arranging) classes and more. From the Lands of Asia runs through August 19. Check the Kimbell's website for more collaborations.
The endless creativity of the staff at Tanglewood Moms and Madeworthy Magazine applies to their pop-ups as well as their magazine. Check out fwFlavor for the latest collaborations. This month, it's not your mama's ice cream social at The Shops at Clearfork, where you'll find ice cream and gelato, an adult beverage cooling station and much more!
La Zona
La Zona on Magnolia often hosts movie nights. They also host a collaboration with Panther Island Brewing –– buy a beer (in this case, Summageez) and get the glass to take home, plus other swag!
Speaking of Magnolia Avenue, the place is brimming with creative pop-up combos. Check out Bombshell, a pop art show curated by Artlandish and Ensemble Coworking, a shared office space, on July 21. Visit Near Southside, Inc. for more info.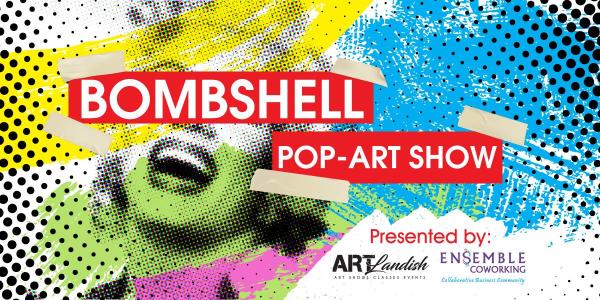 PC: Bombshell: A Pop-Art Show Facebook Event
 
For merging art, food and beer, the Modern Art Museum of Fort Worth wins with their episodically-scheduled seven-course Collective Brewing Project dinner pairings at Café Modern. Add a guest chef, a DJ, and seven courses paired with beer to the already-interesting Modern and you've got a winning evening!
The newest pop-up to join the scene, Fort Worth Market Trail pops up at a new spot each month to showcase a host of  local artists and vendors. The founders of art collective Latino Hustle help manage the event. Check the FB page for details.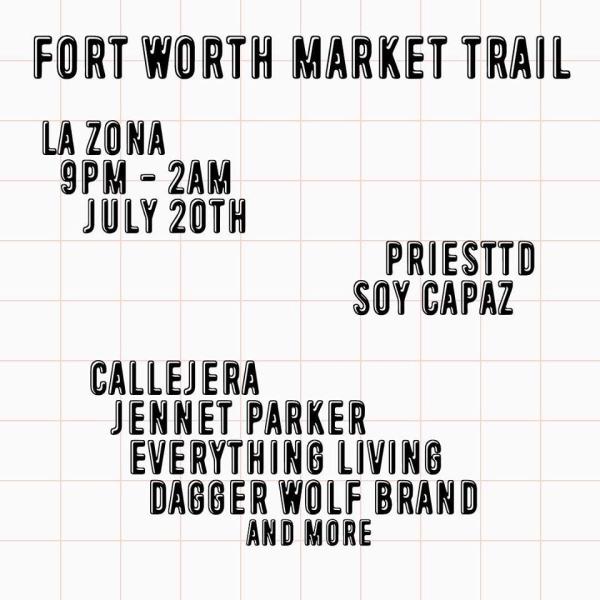 PC: Fort Worth Market Trail Facebook Event