Mash'd is a little slice of Americana right here in Fort Worth! Named for the corn mash used to make moonshine, their large selection of white lightning finds its way into shot glasses, cocktails, marinades and sauces, and the excellent seafood that emerges from their scratch-made kitchen.

They offer three set tasting flights of moonshine or you can build your own under the expert guidance of their crackerjack staff. I made a custom flight with American Born Dixie, a tea-infused moonshine, Firefly Caramel, Fitch's Goat, and Midnight Moon Blackberry. To be honest, I couldn't finish the flight, but that had more to do with being a lightweight than any lack of deliciousness on the part of the hooch. For now, I'll stick to the Hillbilly Mixology menu with lots of flavorful 'shine and fruit-based mixed drinks, like their Pineapple Bomb. It's got the expected tropical sweetness but is spiked with cinnamon, clove, or some other such flavor that really grabs your attention.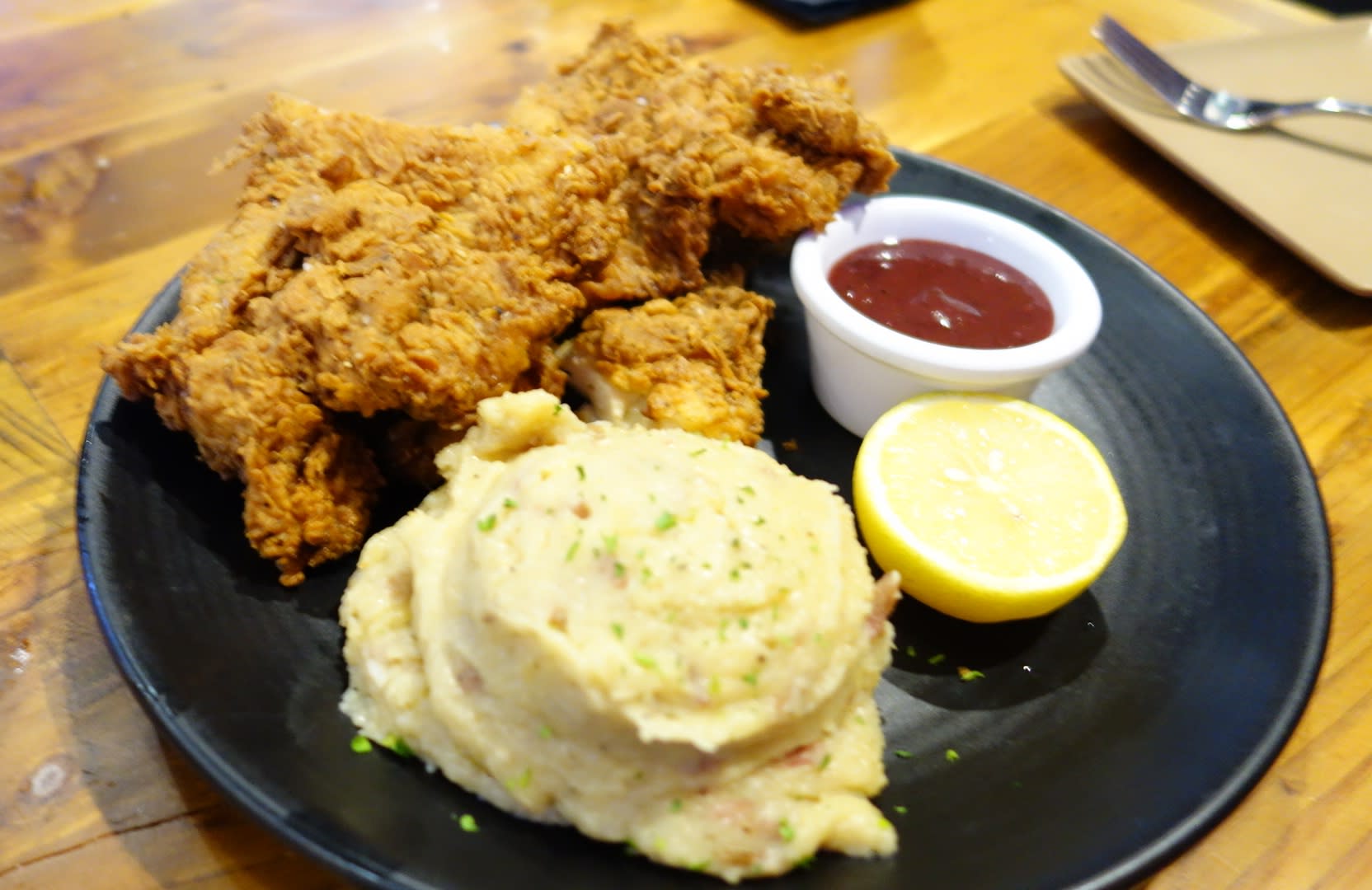 Food at Mash'd is an ode to southern coastal comfort. They have a number of excellent starters, but the "Shake it Up Seafood," shrimp or snow crabs served in foil bags, are not to be missed. Drenched in butter with your choice of Drunken, Cajun, Sriacha, or Adobo flavors, with quartered red potatoes and roasted corn on the cob. It's served with a creamy aioli cocktail sauce. The menu boasts a great variety of salads and sandwiches, but for dinner it's hard to pass up any of their aptly named "Killer Plates."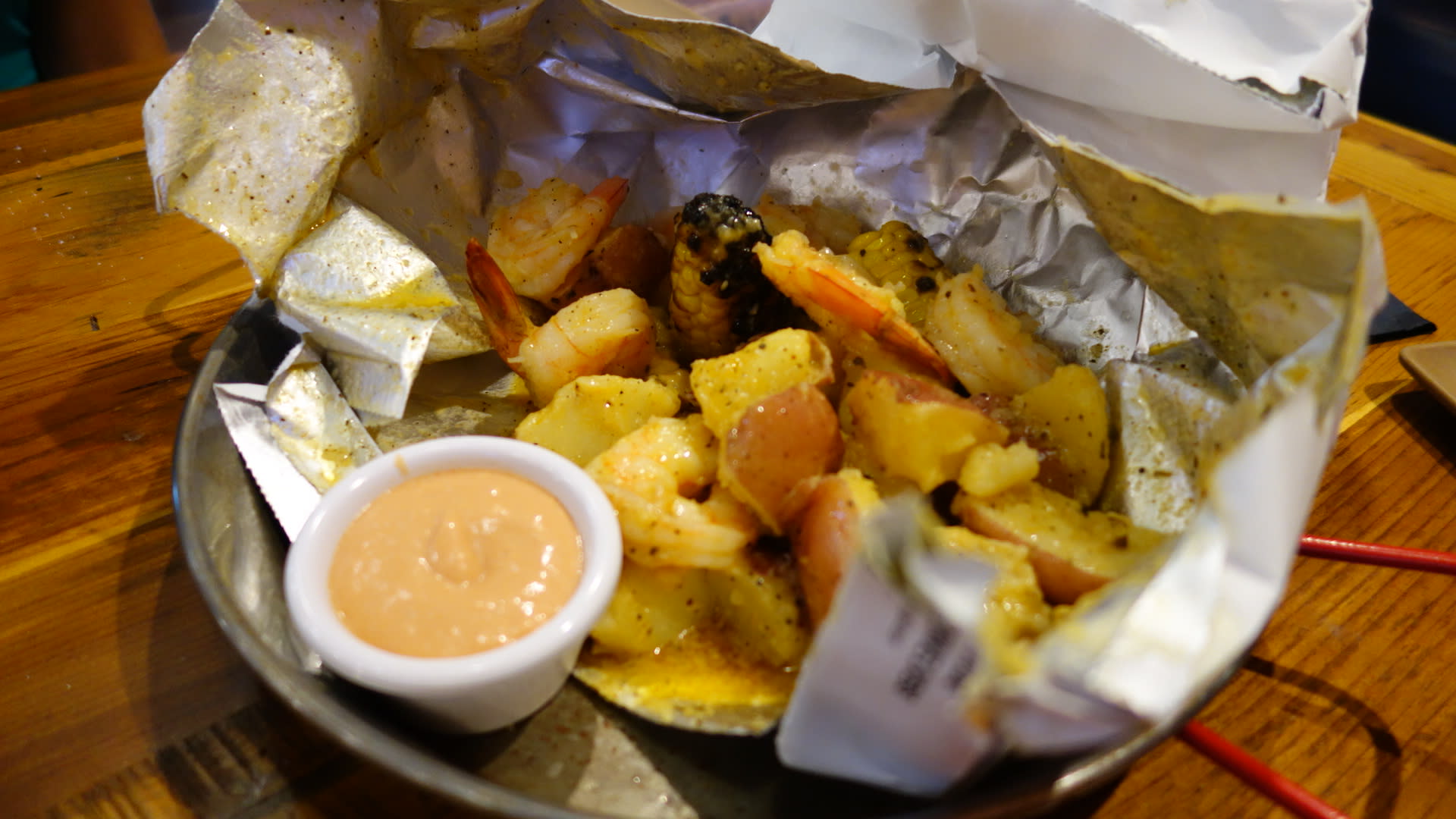 The Fried Chicken was a boneless, tender, crispy, perfectly fried and salted dream come true, paired with jalapeno marmalade and mashed redskin potatoes. For something a little different, try the Bulgogi taco; thinly sliced akaushi steak marinated in garlic and soy, topped with bib lettuce and shredded carrots and served with a side of lemon rice. Mash'd offers three distinctive desserts: Sorbetto, Scotch Cake, and a Chocolate Pot de Crème. I'd heard a rumor that the Pot de Crème was not to be missed, and that rumor was true! It was a rich, nutty, salty, creamy masterpiece, topped with a bit of fresh whipped cream and some crushed pistachios.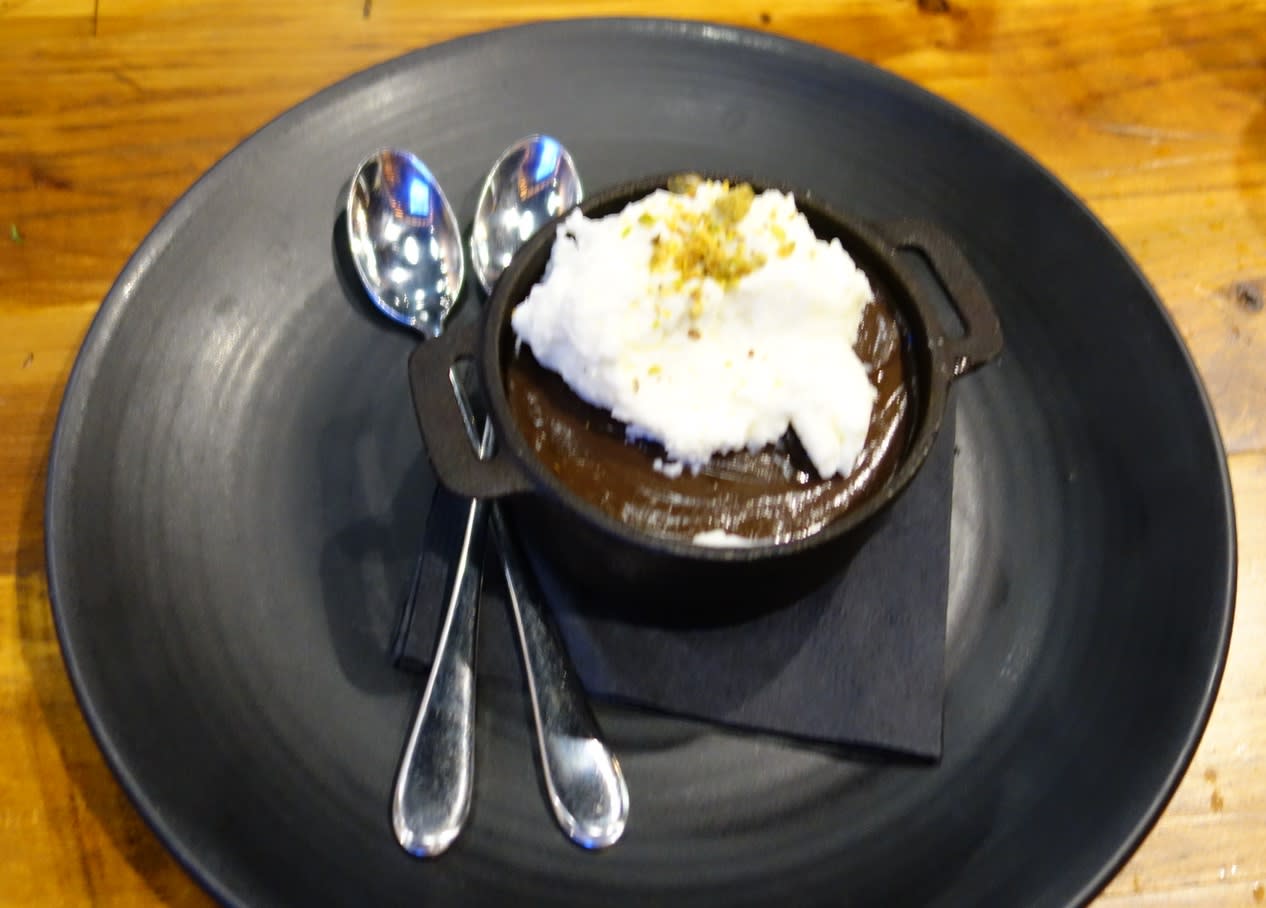 Mash'd is located in West 7th on Crocket Street. They are open daily for lunch and dinner, serving brunch on Sundays. Expect a warm, relaxed atmosphere and knowledgeable, friendly, attentive staff.