Fort Worth has a rich and storied tradition of creating exceptionally talented musicians. To keep up with the current explosion of new talent in Fort Worth, Visit Fort Worth is working with Hear Fort Worth to profile two local musicians every month.
JACK "JACKDAW" RUSSELL
I first met Jack "Jackdaw" Russell at an art show hosted by The Collective Brewing Project last fall. Russell, who also plays bass with Whiskey Folk Ramblers and The Daybreak Hits, was the featured artist that night as part of the brewpub's artist series Art + Collective. He also does commissions and designs custom t-shirts. His love of printmaking started in 2006 while taking a class at TCC.
"I like how printmaking is very stark and simple," he said. "I like [old-looking] stuff."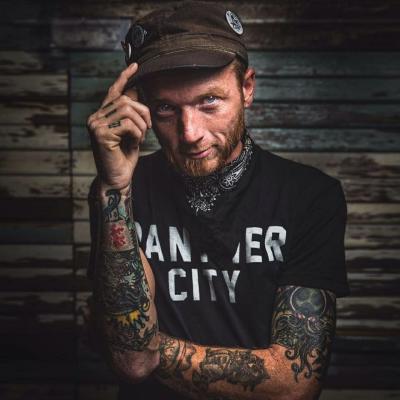 Photo Credit: Ben Bender
His first professional stint as a musician came in 2007 when he joined Whiskey Folk Ramblers, an ensemble known for its unique "folk noire" sound. More recently, Russell joined bandmates Ryan Higgs, Jon Carney, Rob Miller and Austin Green to form The Daybreak Hits.
"The band's sound falls on the rock 'n' roll odometer somewhere between the Calhoun and The Toadies," Russell said.
Mark Your Calendars: The Daybreak Hits' debut performance will features War Party and Carey Wolff at Main at South Side on January 28 at 8 p.m. Event info is available here.
 
J/O/E
Rapper and Fort Worth native J/O/E has carved a unique niche in the hip-hop scene by celebrating local craft beer in his creative lyrics. The self-described "hip-hophead" performs frequently at Rahr & Sons Brewing Company.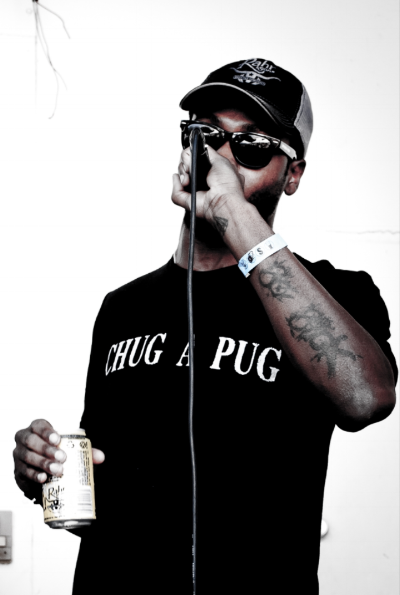 PC: Jeff Wood
Last year, the wordsmith became enshrined in the branding of Rahr's Dadgum IPA, thanks to some creative photography by Rahr Creative Director Jeff Wood.
Mark Your Calendar: You can catch the rising star, and possibly a performance of "Brewed Up," March 2, 7 p.m. at Shipping and Receiving Bar. The concert, Live From Da Funk, benefits three Fort Worth charities.