Fort Worth has a rich and storied musical legacy. To keep up with the current explosion of new talent in Fort Worth, Visit Fort Worth is working with Hear Fort Worth to profile two local musicians every month. 
 
RONNIE HEART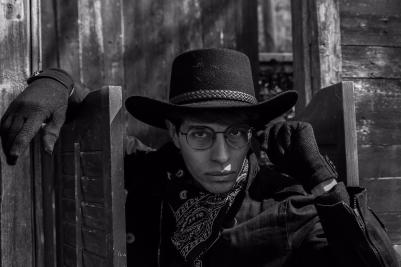 PC: Rambo
Trying to categorize Ronnie Heart would leave most at a loss for words. The multi-instrumentalist is just as at ease behind a camera as he is in front of it, and his interests wax and wane between fashion, painting, and modeling. But first and foremost, Heart is a musician.
Heart recently resettled into his daytime recording and nighttime DJing routine. In March, he joined around a dozen Fort Worth musicians as part of the two-day, live music event "Fort Worth Now," a partnership between Visit Fort Worth, Fort Worth Chamber of Commerce, Fort Worth Film Commission, Hear Fort Worth, and several prominent businesses. The event and bus rides to and fro gave Heart a surprisingly rare chance to make friends with local musicians.
"There were people who I hear about all the time that I was able to make new friends with," he said. "Maybe our crews just didn't cross paths before."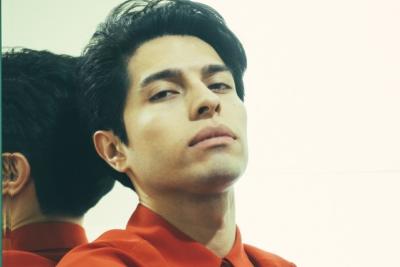 Heart is in the thick of recording, mixing, and editing his second and as-of-yet-unnamed album. His first release, you(r) mine, received positive reviews and found a home on many a Fort Worthians' playlists. The neo-disco singer-songwriter is known for fun, upbeat tunes with hookish beats and catchy lyrics. The next album will feature eight to nine songs and more variety with regards to tempo, mood, and harmonic complexity, Heart said. The LP is set to be released by New Media Recordings this fall.   
"I've been working on vocals and recording instruments," he said. "I like everything to build around the vocals. I've been recording and writing music for six years now. I have a lot of content I can use. My first album gave me more confidence. I was learning [how the recording process works] while developing my approach towards music and recording. Now I'm carrying it on to the next and developing more as an artist."
ABRAHAM ALEXANDER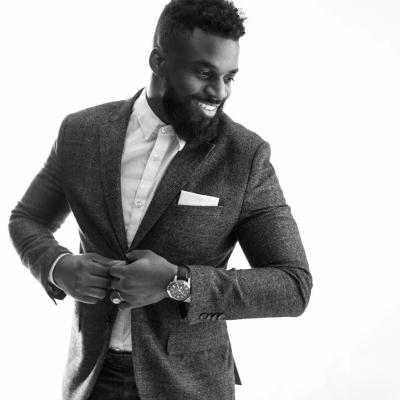 PC: Aaron Lewis
Does music have the power to transform lives? Abraham Alexander said it has already transformed his, and he is using his newfound musical gifts to change the lives of others. A serious leg injury three years ago left him without the full use of his body. Depression set in. Music, a hobby until then, became his escape.
Alexander exudes boundless optimism. At least, that's the impression I got of him when we chatted recently. But he's far from naive. His recent single, America, takes a sober look at race relations in the United States, positing historical perspectives as well as deeply personal thoughts from Alexander.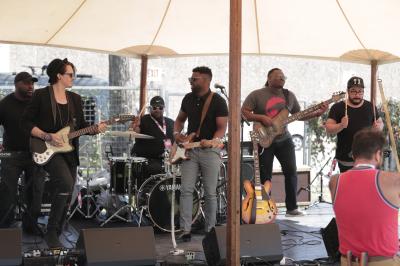 "I've gotten to know beautiful people from different walks of life," he said. "Why is it that we can't come together?"
It's a difficult question and one that Alexander plans to revisit in verse. Alexander said he is a relative newcomer, musically speaking. He's put in a lot of time woodshedding over the past three years. Surrounding himself with superlative musicians has been key to his growth.
"I didn't like my voice," he said, referring to his early attempts at crooning. "I wasn't a good guitar player. I'm a lot better than I was three years ago. If I'm the best musician in the room, then I'm in the wrong room. I want to soak in as much as possible. I want to learn."
Fort Worth's musicians are incredibly supportive of each other — a rarity these days, he said.
"There are so many artists who are different from each other, but they root for each other," he said. "Whether it's indi, folk, or country, there's a melting pot here. It's like gumbo. Two years ago, I did my first open-mic. Now I'm able to do so many things. It's only because of people who believed in me more than I believed in myself. There's something brewing here, and it's special."