Fort Worth has a rich and storied musical legacy. To keep up with the current explosion of new talent in Fort Worth, Visit Fort Worth is working with Hear Fort Worth to profile two local musicians every month.
Tidals
For my money, Tidals' sound is best experienced in a large (preferably concrete) space with a sound system that's up to the job of washing over listeners with voluminous amounts of the band's ambient sounds, oscillating synth melodies and mercurial drum beats.
The chill wave electronica duo of Joshua Wrinkle and Jeremy Lantz has been performing and recording locally since 2013.
Wrinkle and Lantz achieve their sonic mosaic by layering preset samples and beats with loops and live performances on keyboard and drum machine. It's a complex choreography. The mix of static loops with organic layers creates a sound that is somehow restive and urgent at the same time.
Lantz told me that the composition process is done independently with Wrinkle and Lantz getting together every so often to hear each other's ideas. The concepts are then spliced together, resulting in a hybrid of genres and styles that have become a hallmark of Tidal's sound. The bandmates are currently at work on a new album, Past Life Therapy, with the help of recording engineer and Wire Nest musician John Nuckels.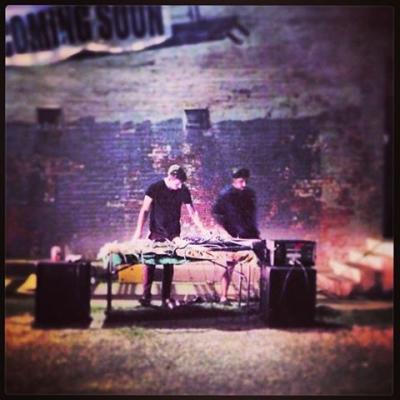 MARK YOUR CALENDARS: Tidals will be performing at Main at South Side May 7. 

Joey Green
Alt-country singer-songwriter Joey Green splits his time between Nashville and Fort Worth, writing songs in the former and performing in the latter. It's a mix that has served him well. Green has written or co-written songs for actor and singer-songwriter Rylie Smith, and musicians Heath Webb, and Van Darien, among others.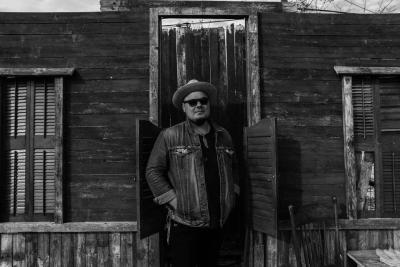 PC: Rambo
The composer pulls from a seemingly bottomless well of inspiration, especially when it comes to crafting lyrics. His advice for young artists is to be "authentic."
"The music business will be good to you if you let it," he said. "Let people you trust help further your career."
In that spirit of collaboration, Green is working with musician and producer Scott Harter for an upcoming album that Green said will be more "pop-centric."
Fort Worth, he added, has a lot of "hidden gems" when it comes to music talent. Co-writing and collaborating means that any one musician's commercial success can become part of the larger group's success.
MARK YOUR CALENDARS: Joey Green performs May 17 at America Gardens.