We've parsed through the lineups and cut through the noise to bring you a monthly roundup of the best live shows in Fort Worth.
NOVEMBER 3
Composer Gabriel Kahane
The venerable Van Cliburn Foundation has been churning out impeccable performances through its Cliburn Concerts series since 1958. Over the decades, the performing arts group has branched out beyond classical piano concerts to feature contemporary chamber groups and composers. Following the 2016 presidential election, Gabriel Kahane embarked on a 9,000-mile journey across the United States. The odyssey has been captured in his song cycle that delves into our country's collective humanity amidst seemingly intractable political divisions.
Watch Mr. Kahane on November 3 at 2 p.m. at the Modern Art Museum. Ticket information here. 

PC: @MrsCarolynPhillips

NOVEMBER 5
Legends Concert Series featuring Dwight Yoakam
Dwight Yoakam's cross-genre popularity soared in the mid-1980s and never settled. More than 25 million records later, the country star continues to wow audiences with his dynamic live shows. The Legends Concert Series is the signature fundraising event for the UNT Health Science Center held at Bass Performance Hall. This year's proceeds will go to student scholarships. The show begins at 7:30 p.m.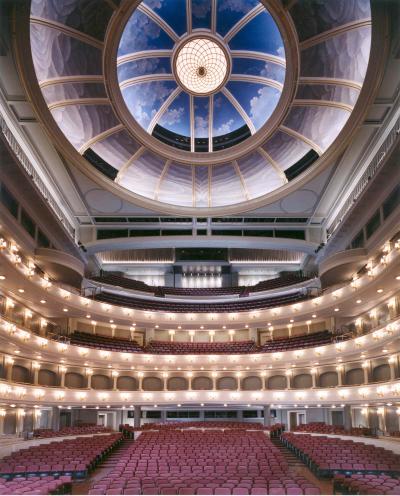 NOVEMBER 7
Big Mike at Lolas' Saloon
A free show plus drink specials should be all you need to know for your Wednesday night plans. Big Mike is Fort Worth's favorite cover artist and for good reason. The vocal chameleon renders classics dutifully and masterfully. Join Big Mike at 9 p.m. at Lola's Saloon on November 7. 

PC: @BigMikeRocks
 
NOVEMBER 13
Straight Ahead — A Blue Note Tribute
You may not recognize the iconic jazz label Blue Note, but you've heard their tunes, which includes recordings by Miles Davis, John Coltrane, Thelonious Monk and others. Scat Jazz Lounge honors the label every Tuesday at 8 p.m. with the series, which is curated by Pete Clagett and Chris Milyo.

PC: @huv_photo
 
NOVEMBER 17
Fort Worth Opera Presents Hansel & Gretel
The Fort Worth Botanic Garden will be filled with the strains of a new family-friendly pop-up concert later this month. Engelbert Humperdinck's 60-minute operetta "Hansel and Gretel" is based on the beloved Brothers Grimm story and explores the complexities of childhood. Fort Worth Opera has updated the story for contemporary audiences. Show begins at 2 p.m.

PC: @leleytex
 
NOVEMBER 30
The Unlikely Candidates and The Daybreak Hits 
Few venues offer the thoughtfully-crafted local music experience that Main at South Side does. The Unlikely Candidates headline a triumvirate of Fort Worth rock 'n' roll stalwarts that includes The Daybreak Hits. The Daybreak Hits take the stage at 10:30 p.m. followed by The Unlikely Candidates at 11:30 p.m. 

PC: @mixingsaint