In Fort Worth, great art is alive and well year-round. Here's our list of must-see exhibits. 

Fort Worth Museum of Science & History
"Guitar: The Instrument that Rocked the World," Fort Worth Museum of Science and History.  The newest exhibit at the Museum of Science and History merges the science of sound, the evolution of the engineering of guitars, and the cultural impact of guitars. As with most of their exhibits, there's a strong hands-on component that comes with the science. The museum plans to hold weekly mixers and a memorabilia wall featuring Fort Worth artists. The exhibit, on loan from the Guitar Museum of America, runs February 10- May 6.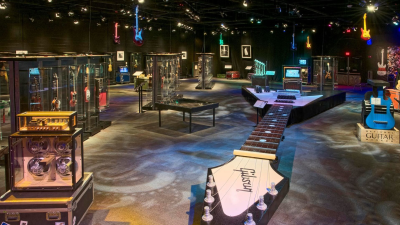 Courtesy of Fort Worth Museum of Science and History

The William Campbell Gallery of Contemporary Art
The William Campbell Gallery of Contemporary Art offers a dual exhibition of sculptures by Arno Kortschot and paintings by Peter Stevens, on display from February 10 to March 17. The show blends the work of two artists: The Netherlands-born Kortschot's zinc geometric metal forms meet New York native Stephens' colorful abstract panels. It's unusual to have exhibits from two contemporary modern artists in any venue other than the Modern.

Arno Kortschot, Together, 2017

Amon Carter Museum of American Art
The Amon Carter Museum of American Art has a lot of things going on this spring and summer. "Ellen Carey: Dings, Pulls, and Shadows" is a series of seven psychedelic-colored photographs that Carey created by playing with light on a light-sensitive surface. The exhibit runs through July 22.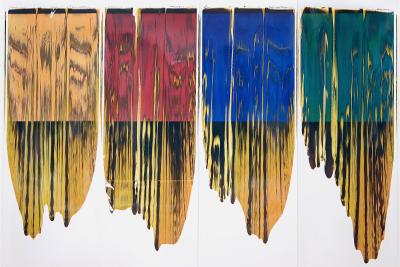 Pulls with Mixed & Off-Set Pods Ellen Carey (b. 1952)
 
"Jan Staller: CYCLE & SAVED" are two short videos by New York photographer Staller. "Cycle" is about recycling, while "Saved" is about the lifetime accumulation of little things (like in your junk drawer at home).  You can view "CYCLED & SAVED" from February 24-August 19.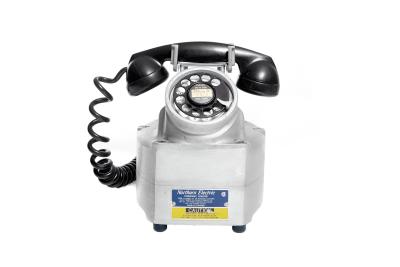 Still from SAVED Jan Staller (b. 1952)
 

Kimbell Art Museum
"From the Lands of Asia: The Sam and Myrna Myers Collection," The Kimbell Art Museum. The Kimbell has a fairly extensive assortment of Asian artwork in the standing collection –– from bronze statues and Buddhas to pottery and delicate paintings. March 4 through August 28, the museum will feature art from the private collection of an American expat husband and wife who loved Paris so much that they moved there and spent more than four decades collecting art. The Myers exhibit over 400 pieces of art from all over Asia, spanning subjects from history to culture to customs.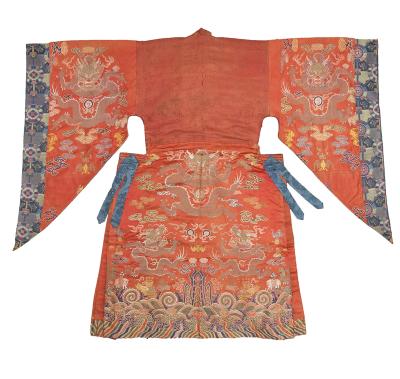 Courtesy Kimbell Art Museum: Dancer's robe, Tibet, 18th century Silk brocade

Modern Art Museum
"The Octopus Eats its Own Leg," Modern Art Museum of Fort Worth.  The Modern's getting some national attention with the upcoming exhibit of Japanese contemporary artist Takashi Murakami's work. Murakami's art has been featured in museums, on the album cover for a Kanye West album, and in high-end retail. About 50 of Murakami's works, which are mashups of pop-art anime with classic Japanese themes, are coming to the Modern from June 10-September 16.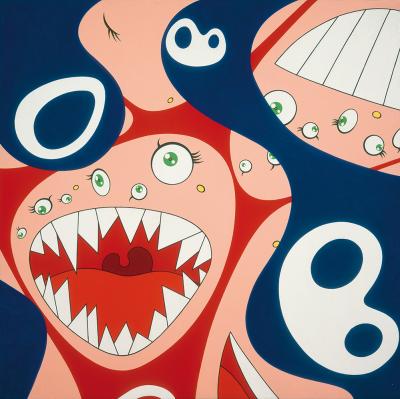 PC: Takashi Murakami, Klein's Pot A, 1994-97
© 1994-97 Takashi Murakami/Kaikai Kiki Co., Ltd. All Rights Reserved.
Photo: Yoshitaka Uchida
Header Image: 
Tan Tan Bo Puking - a.k.a. Gero Tan, Takashi Murakami
Tan Tan Bo Puking - a.k.a. Gero Tan, 2002
Acrylic on canvas mounted on board
141 ¾ x 283 ½ x 3 in. (360 x 720 x 7.7 cm)
Private collection, courtesy of Galerie Perrotin.
© 2002 Takashi Murakami/Kaikai Kiki Co., Ltd. All Rights Reserved.
Photo: Adam Reich