There are more taco restaurants in Fort Worth than can reasonably be listed in the space of one blog. Some are in trailers, converted houses, or shacks. Some have nice patios and extensive bar service. Some have menus only en Español, so a little brush-up on Spanish vocab is in order: pastor and carnitas are both pork, chicharrónes is pork fat (fried skin, or sometimes the belly; either way, deliciously lardy). Buche is stomach (or esophagus), and tripas and lengua are probably self-explanatory.  Here, alphabetically, are our picks for the ten best taquerías in town.

1. El Mil Tacos
El Mil's been a presence on Hemphill Street since 1995, and you get all of the interesting meats here -- lengua, buche, along with pastor and carne asada. Thirsty? You'll find bottled Jarritos Mexican sodas and horchata that doesn't come from a carton. The restaurant moved from a funky, almost-falling-down building to its new, respectable-looking quarters up the street a year or so ago. But this is still one of the few places in town where you can get tacos until 4 a.m. on the weekends. 4117 Hemphill St.
2. Granny's Tacos  
Since there's no seating area, it's more of a store than a restaurant. This family-owned business in a Northside neighborhood has been delighting folks for decades with made-in-front-of-you flour tortillas cooked on a grill top. The menu is simple: a mix of different kinds of pork, beans, eggs, and potatoes in about two dozen combinations. The tacos are the size of a regular burrito. Bring cash and patience: Granny's family establishment doesn't take checks or plastic, and everything is made to order. 703 E. Long Ave.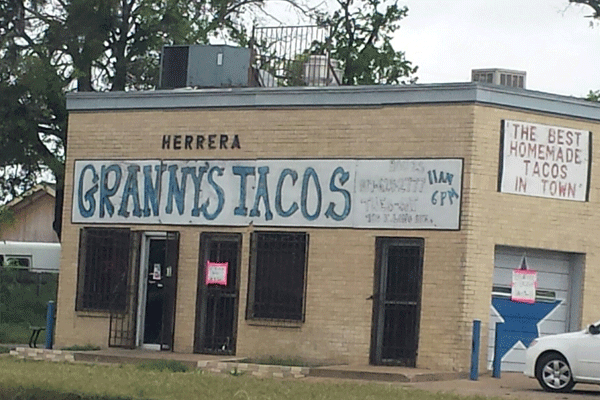 Grandma's home cookin' meets haute cuisine at Revolver. Best use of the most odd/interesting ingredient: taco de pulpo (octopus) with pan-fried leeks and a little jalapeno salsa. Runner up honors go to the seared duck breast taco with roasted poblano peppers. Revolver also offers an all you can eat breakfast taco buffet for $12 (pulpo not included).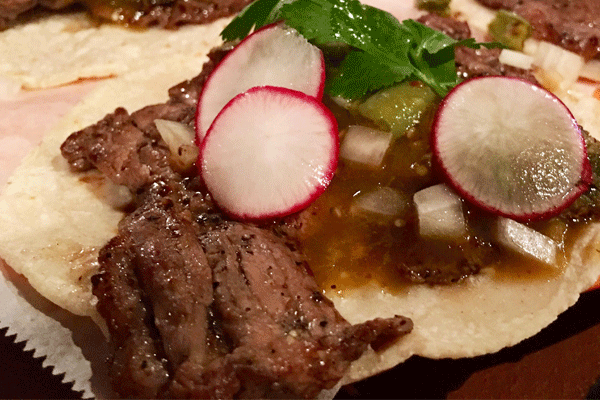 Diners used to have to chase the Salsa Limon food truck through town if they wanted the goods, but now there are three restaurant locations across Fort Worth. Salsa Limon's smaller, house-made corn tortillas are doubled up so you don't lose the heaping amount of filling, and the garnish includes a mix of piquant pickled cabbage, cilantro and onion. For a small upcharge, you can get flour tortillas ("Norte style") but the corn tortillas with the slaw, your choice of protein, and a squeeze of lime are simply sublime.
Another food truck success that just recently became a brick-and-mortar restaurant, Taco Heads offers no waste-not, want-not meats on the menu, just a nice selection of shrimp, tilapia, beef, pork, brisket, and a veggie taco with avocado. Fancy extras include a house-made mole sauce, bourbon-soaked black beans, and for dessert, churros with a smoked chile ganache.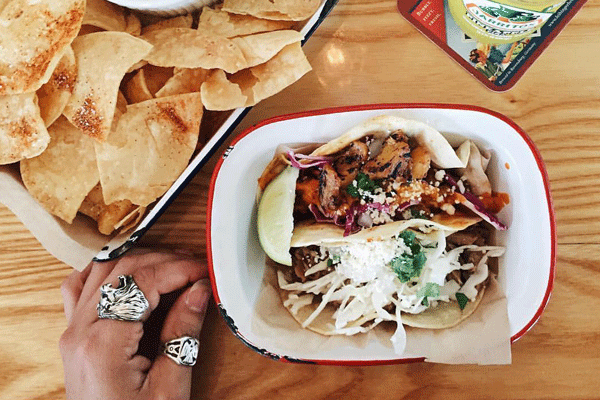 6. Tako Chihuas
The Fort Worth Weekly's food columnist Chow, Baby recently raved about the taco truck, which is now anchored into a very orange store on Seminary Drive. Chow, Baby knows its tacos, and Chihuas offers a nice blend of the traditional (tripas, chicharrónes and pastor), the Tex-Mex (fajitas) and even burgers. 2406 W. Seminary Dr.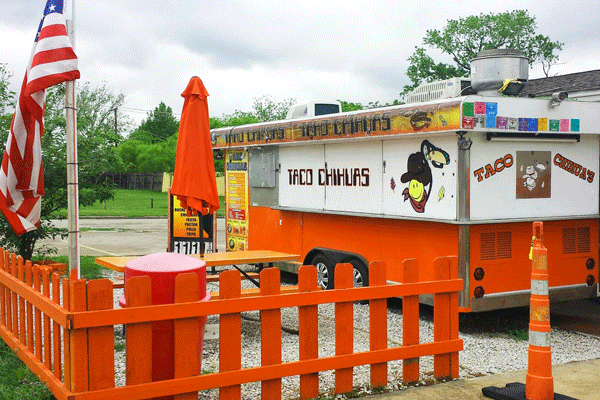 7. Taqueria Melis
One of the first taco stands in Fort Worth, the small building on Vickery Boulevard offers a couple of picnic benches for diners to consume their comestibles. Melis remains one of the few places you can get a breakfast jamon (ham) and egg taco, should you be tired of pastor or carnitas. On weekends, you can get menudo by the pound. Cash only. 4304 W. Vickery Blvd.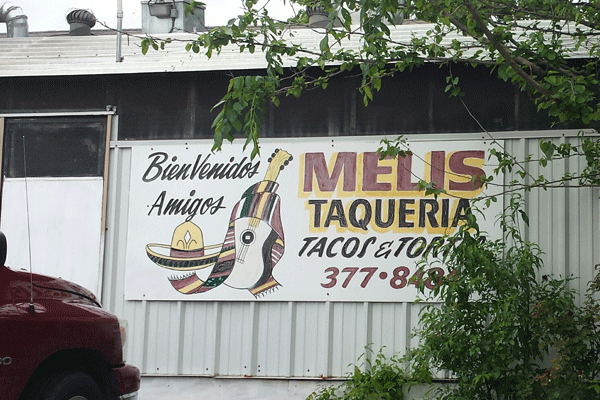 The little restaurant on Magnolia Avenue is big on flavor, and co-owner Juan Solis uses the recipes from mama Faustina's taco stand in San Felipe, Mexico. Try the ribeye tacos on delicious, thick corn tortillas, or go a little healthier with the fish tacos or maybe the poblano pepper tacos wrapped in flour tortillas. Solis recently added bar service and a sweet, dainty patio so diners don't have to eat and run.
At this Austin-based chain, you can order tacos by name (Dirty Sanchez, Republican, Democrat, or Independent) or by number (breakfast tacos #1 through 5). Come here if you want non-traditional combinations like fried or Jamaican jerk chicken, barely seared tuna, or fried avocado. There's even a not-so-secret menu if you don't prefer what's on the bill of fare.
The Fort Worth location was the first for this in-state chain restaurant. The menu shares DNA with both Fuzzy's Taco Shop and the long-departed Pedro's Trailer Park. It's a little fancier than your average taco stand: the white corn tortilla-wrapped tacos are augmented with garlic aioli and a purple cabbage slaw. Yucatan's menu offers fish or veggie tacos along with pork, shredded beef, or tequila lime chicken.
Love tacos as much as we do? Join us at Fort Worth Taco Fest May 7th at Panther Island Pavilion's The Shack. Tickets on sale now!