You'd be hard-pressed to come up with a more award-studded musical bowing at Bass Hall than Once. It took home no fewer than eight Tony Awards back in 2012 - and they started with Best Musical. But that's not all: It also was decorated with the 2013 Grammy Award for Best Musical Theater Album.

Once is all about that unique atmosphere of Dublin, as a haven and nurturer of a special brand and breed of street culture and musician. Once brings all that musical atmosphere to life thanks to a winning assemblage of actors who are also equally adept as musicians, as they play their instruments live, on stage.
Once is a disarmingly simple street-set fable where a lone Dublin street player, at the end of his rope when it comes to his dream of a life in song, encounters a beautiful young woman who becomes as smitten with his heartfelt love tunes, as she does with the creator of those songs. A palpable chemistry blossoms between these two somewhat lost souls and as it grows, his songs take on even a stronger, more potent force.

It is a musical that stands out because it is very much about music, specifically its alchemic power, to bridge all manner of cultural and gender gaps, and deepen what might be an otherwise humdrum, mundane, romance.

Instead, because Once's overriding message is about courageously one's dreams, it sings a melody everyone can relate to -- all at once.

Details: Once, presented by Performing Arts Fort Worth. At Bass Performance Hall, 525 Commerce Street, Fort Worth. From February 18-22. More information on tickets, call 817-212-4280; www.basshall.com.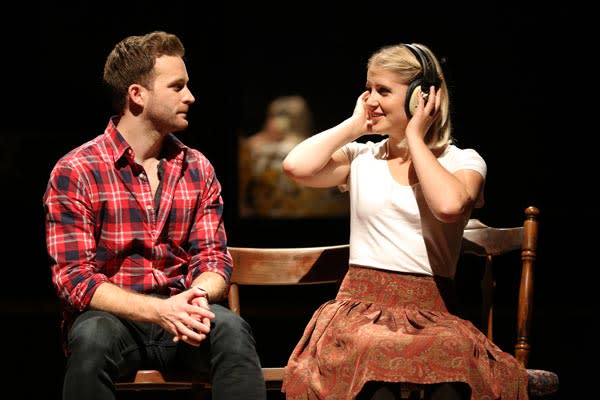 Photo Credit: ONCE Tour Company © Joan Marcus