Fort Worth business owners have become quite creative when crafting unique community events. From turtle racing to opera shots, here are the best bar ventures we are aware of in Fort Worth. 
 
OK, I didn't stumble upon Chicken S*** Bingo night at Shipping and Receiving by accident. I'd endured Facebook invites for the monthly event for a while. Last Sunday, I succumbed to curiosity. I brought only my cursory understanding of the game — which warned me to expect some sort of marriage between Bingo and poultry poop.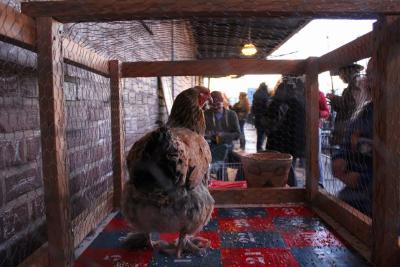 PC: Chicken Bingo, Eddie Brown
This lower-brow version of the classic matching numbers game makes frequent use of chickens. That night, the crowd respectively met feathered contestants Heather, David, Tim, Corson and Mike. The idea is to bet $1 on the number you think the chicken will, um, mark on the numbered chart beneath the chicken pen. The number of bets fills the pot. If it lands on your number, you win. (There are exceptions when the target lands on a line.)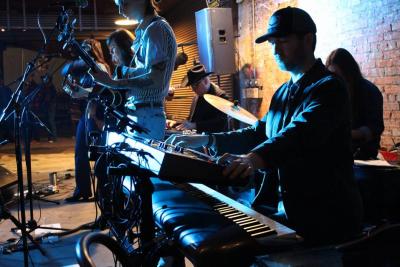 PC: Honky Tonk by Eddie Brown

Performing an upbeat backdrop to the evening was Honky Tonk Country Club, an ensemble that adeptly performs pre-90s country music favorites. As the outside game winded down, the indoor action sped up. Chicken S*** Bingo arrives every second Sunday at Shipping and Receiving.
The open mic concept goes classical with Open Classical. Performers of all levels are invited to play their best Paganini or Mozart in a laid-back atmosphere. Recent venues have included Chimera Brewing Company and Buon Giorno. Next mic night is scheduled for January 22 at Chimera. Sign up here.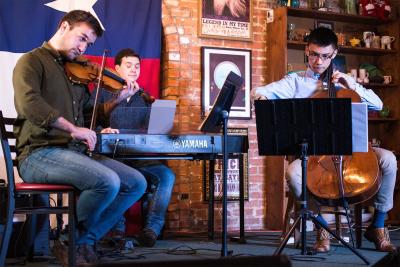 PC: Classical Open Facebook
 
Mozart meets Martinis at Fort Worth Opera's low-key concert series, Opera Shots. On February 12, Fort Worth Opera vocalists will perform operatic excerpts at Grapevine Craft Brewery. Several of these events are schedules throughout the year, mainly in Fort Worth.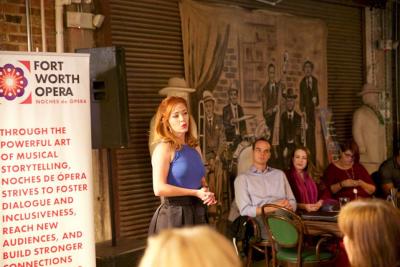 Acre Distilling's location in a once rough-and-tumble part of town (Hell's Half Acre) makes it prime real estate for ghost tours. Throughout the year, Fort Worth Ghost Bus Tour takes guests on a paranormal joyride.
 
If turtle racing is more your speed, The Whiskey Garden has that in troves. The West 7th neighborhood bar hosts a creative array of fun events ranging from wrestling matches to more PG events like, well, turtle racing.
 
The Fort Worth Museum of Science and History presents PUBlic Knowledge throughout the year. Discussions by guest speakers run the gamut from Fort Worth history to astronomy and the science behind bubbles. Follow the museum's Facebook page for upcoming events.