Fort Worth has a lot to offer to filmmakers, including diverse locations such as the historic Stockyards and the city's buzzing Downtown district to architecturally stunning museums and the artistically eclectic Near Southside area. Exploring a new city is always exciting, but when it comes to navigating location requests and permits, it's not unusual to feel a little lost. The Fort Worth Film Commission is here to help. Check out these tips to make the pre-production process as great as your film project will be!
Location, Location, Location
There's nothing like finding a location that perfectly matches the vision of a film, commercial or television show. FilmFortWorth.com can help you do that. Our website provides a locations gallery with photos of over 160 places, all categorized by building type and style. If you see something you like, fill out a request for more information and someone from our team will contact you as soon as possible.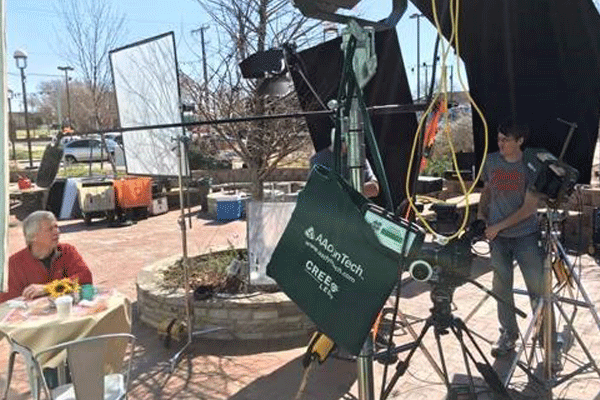 PC: Joey Turner, BREWED
Just the Facts: Permitting and Approval
City permits:  If you are planning to block any streets or sidewalks during your shoot, you will need to obtain a permit from the City of Fort Worth.  Applications will need to include an alternate traffic plan and should be submitted at least 3 days before filming. It's important to note city regulations concerning use of power, noise and timing at approved locations.
Area permits:  Some of our more popular locations require separate permits to be approved for filming. These include: Sundance Square, Billy Bob's Texas, the Stockyards National Historic District, Panther Island, West 7th, DFW Airport and any city parks. These permits require at least 48 hours for processing.
Filming in residential areas:  Although homes are private property, the City of Fort Worth requires filmmakers to provide notice to homeowners within one block of the property. This must be done three weeks prior to filming.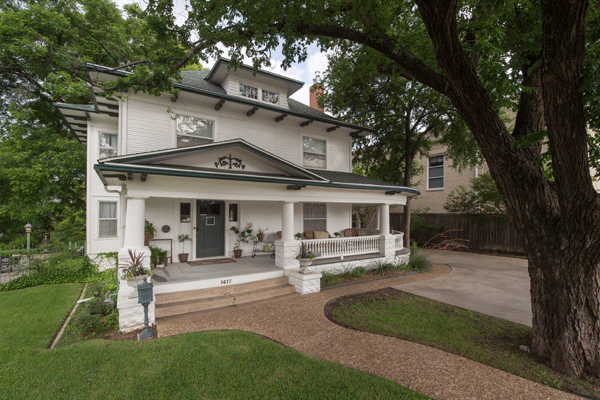 The Fine Print: Insurance and Location Fees
Filmmakers will need to present a certificate of insurance (COI) with coverage of at least $1,000,000 to be approved. Each district has its own COI requirements that can be found here. Visit a website like http://www.productioninsurance.com/ for more information on how to purchase a policy if you don't have one in place. 
Additionally, many locations require a location fee for filming. This covers the cost of things like electricity, extra staff, or altered business hours. It's a good idea to plan for the cost of insurance, permitting and location fees.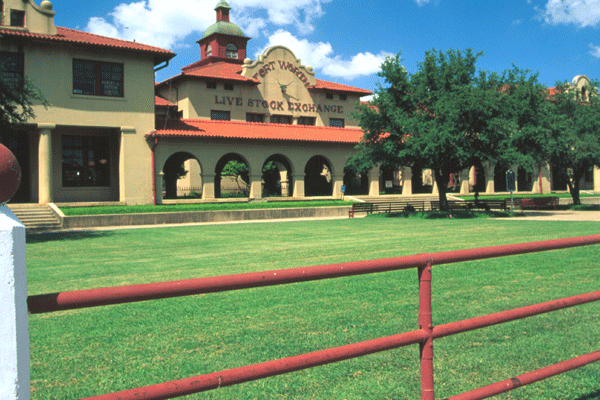 Things to Think About
When deciding to approve projects, there are a variety of factors that business, home, land owners and district managers consider. Most areas want to protect their image and branding and will choose projects that feature their destination in a positive light. Many locations want to know where your project will be screened so they can determine the nature of the publicity that will be created. Owners also care about the size of the cast and crew as well as proposed dates and times for filming. How much will your film disrupt normal business? Presenting a thought-out filming plan makes it much easier for a property owner or manager to consider and process your request.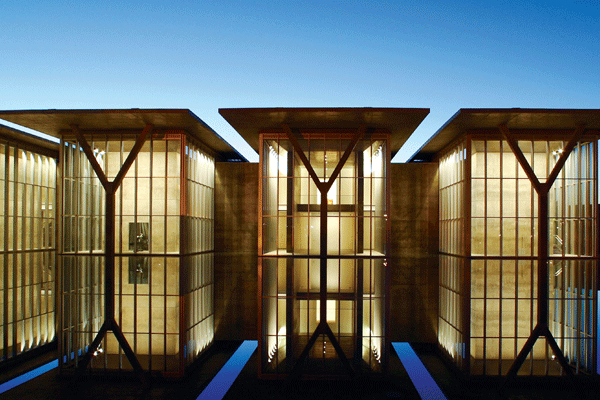 How the Film Commission Can Help 
Our team can help with location scouting by suggesting ideas that are tailored to each project and by facilitating initial outreach to property managers and owners. The Film Commission can also help make the permitting process quicker and more efficient by handling all of the permitting at once and getting requests into the right hands.
Once locations are set and approval is complete, the Film Commission has other resources to help ensure a successful project. These include:
Discounts for filmmakers with our "Worth Saving Program"
Access to high-resolution b-roll footage of Fort Worth
A directory of local crew to help filmmakers with the hiring process
A list of local businesses that can help with production needs
For more information, or to view complete guidelines and regulations, please visit our website at FilmFortWorth.com. Make sure to find us on Twitter @FilmFortWorth and Facebook and sign-up for our newsletter to stay up-to-date with everything happening in Fort Worth.