Squeezebox Bandits' star is on the rise. The band that is known for maintaining a bustling schedule is increasingly featured at high-profile performances organized by Visit Fort Worth and large festivals.
Frontman Abel Casillas said his band will soon be featured on the popular TV series Texas Music Scene, which is hosted by country superstar Jack Ingram.
For four years, Casillas and his quartet that includes Geoff West (guitar), Matt Calderon (drums) and Austin Gardea (bass), have steadily built a fan base that appreciates the Bandit's eclectic mix of country, Tejano and other influences that hail from Fort Worth and North Texas.
At recent performances out of state, Casillas said his band received positive feedback from folks who have never heard their unique blend of genres.
"To some people, what we do is just so different," he said. "Their minds are blown that this guy is playing an accordion, and it sounds like he has a fiddle or steel guitar sound. I have a pedal I use that has that old-school country sound. It gives it a cool touch. At the end of the day, we are well-received."
In past years, Casillas would take pretty much any gig he could. He has been working as a full-time musician for four years now. With the increased notoriety the quartet has gained via Texas Monthly articles and high-profile performances, including one coming up in January at Gruene Hall, the accordionist and singer has been more cautious about which engagements he commits to.
"Now, I'm more selective," Casillas said. "I recently played on a Sunday for the first time in two or three months. These days, I want to chill on Sundays. I have a son and wife. It does seem that the quality of life is getting better."
Casillas recognizes what many who follow the local music scene know. Squeezebox Bandits' popularity is on the rise, here and across the country. With bigger and better gigs, Casillas is able to pay his bandmates better while not having to book them five or six nights a week.
"I think that we are in a good spot," the frontman said. "I am blessed to have the momentum that we are having. With me, I'm always thinking about what's next. My goal is to make good music and to do all I can in reaching out to new fans. I'm all in."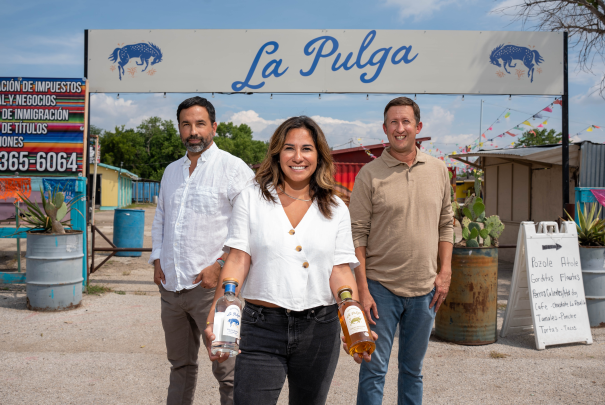 Spotlight on: Sarah Castillo
It's hard to talk about Fort Worth's hospitality scene without mentioning Sarah Castillo. The restaurateur and entrepreneur may be known around town for her successful taco shop, Taco...
Read More