The newest work by painter and muralist Juan Velazquez represents a discernible departure from the murals of athletes and pop culture icons that he is locally known for. Located near the intersection of North Riverside Drive and Race Street, the sprawling mural is classical in form — a man serenading a young woman — yet its subject matter is ultra-modern.
A Hispanic woman sits reclined against a large stone with an agave plant to her left. To her right, a man wears a simple white shirt and sombrero. The lovers have noticeable tattoos.
"The pose comes from a famous painting," Velazquez said. "The figures are of modern people. They have tattoos on them. It's my way of representing something from today's world. Artists try to capture what their reality looks like for them in their world and their society. I love tattoos. It's something that wasn't accepted in the past but is now. The pose shows my love for the old master painters. I also love tattoos and modern culture."
In early 2020, Velazquez, an oil painter by training, gained a large following due to the popularity of his murals. He quickly learned how to use spray paint for the projects, which cut the time it took to create the portraits. Many of his early works touched on topics that directly affected the Hispanic community, like the late 2020 slaying of Army soldier Vanessa Guillen. With popularity came commissions that were Instagrammable but not always rewarding artistically.
"When I first started, I wasn't charging as much," he said. "If you paint a portrait and post that [on social media], people are going to ask you to do more portraits. Lately, I've been more selective because I can. I get so many job requests that I turn down maybe 80% of them. I only do the ones that fit what I am trying to say."
These days, Velazquez is focusing less on portraits of superstar athletes and more on advocating for social issues he is passionate about. The muralist, along with local artist Sarah Ayala, were invited to paint portraits in Uvalde, Texas following the school shooting. Kelly Clarkson took notice of Velazquez's initiative in Uvalde and invited him to join a segment of The Kelly Clarkson Show in New York City.
"For me, I went to keep the story alive so we can make change," he said.
Velazquez said he has national and international ambitions. In the past, he would knock out murals in one day. Now, he takes three days to complete those same projects. The muralist said he is pushing himself to create better and better work that can stand up to established artists who have an international following.
"I am trying to fine-tune my craft to be in a place where I am proud to represent my city and compete with other artists," he said. "I was comparing my art to people around me. Now, I see what the world has to offer. I know the bar is high.
I know that if I can paint my murals better with a brush then I can figure out a way to paint them to that same level with spray paint."
---
Follow Juan
---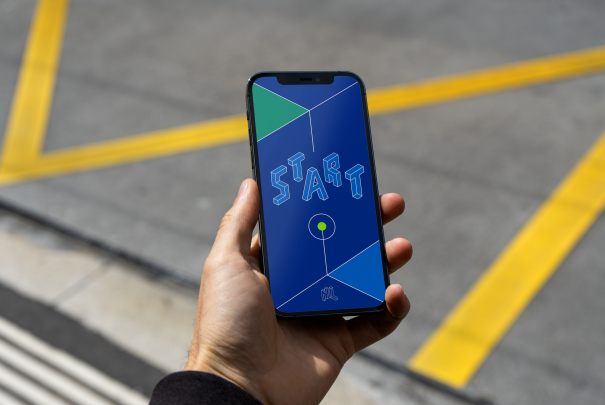 Neighborhood Leap
Imagine a neighborhood where murals burst into three-dimensional life and familiar strolls to your favorite restaurant or watering hole are accompanied by original music from local hip-hop artists....
Read More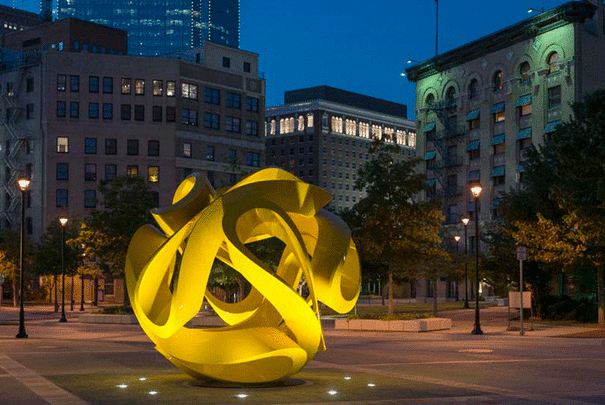 Art and Seek: Public Art in Fort Worth
In Fort Worth, art is everywhere you look. This city is home to a large blend of traditional and modern art -- and a lot of it's open and free to the public. Here are 16 public art pieces for...
Read More