The Fort Worth Film Commission is proud to work with an array of talented companies and individuals who call our city home. We hope you enjoy our spotlight blog series as you get to know local producers, directors, writers, cameramen, consultants, marketing professionals and members of the creative industry.
Brandon Oldenburg is a director, illustrator and designer who co-founded Reel FX and Moonbot Studios.  He currently serves as the Chief Creative Officer at Flight School Studio, a company making waves in the world of virtual reality through experiences like Manifest 99, as well as producing work for clients like American Express®, Chipotle, Verizon and Sony Music. Oldenburg won an Academy Award for Best Animated Short Film for his work on The Fantastic Flying Books of Mr. Morris Lessmore.  He currently resides in Arlington, but grew up in North Richland Hills.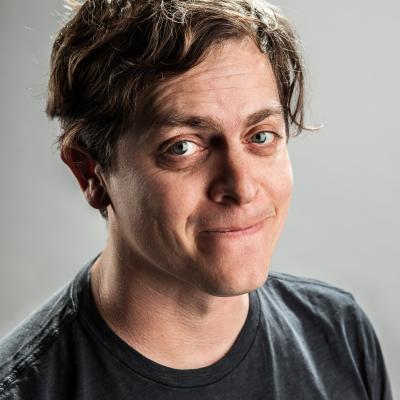 FWFC: What do you enjoy most about being part of the moving picture industry?
BO: In a world where it's easy to get lost and feel alone it's important to find a skill that makes you happy and inspires others.  This industry is all about collaborative artistic creations. It's a blissful experience when you can create in harmony with other artists.

FWFC: Was there a specific time when you decided to pursue animation as more than just a hobby?
BO: I saw "Raiders of the Lost Ark" in Hurst, Texas. I told my dad I knew what I wanted to be when I grew up as we walked back to the car after the film. He said, "an Archeologist?" That Summer in North Richland Hills my career began. Making MOVIES with my friends in the various backyards and fields of Birdville fueled my passion. My family nurtured all of my creative aspirations from drawing, making tree houses, puppets, rockets and robots. These are key DNA elements that make up who I am now.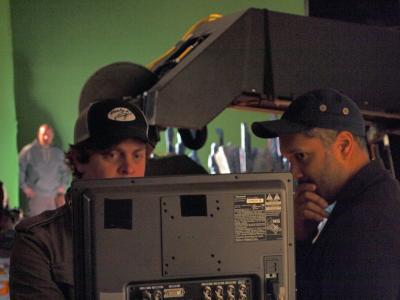 FWFC: Where do you find inspiration?
BO: Texas Skies: Never miss a sunset! Websites like: http://motionographer.com/.

FWFC: Are there any filmmakers or animators that you look up to/inspire you?
BO: From a film making standpoint I eat and enjoy anything Spike Jones, The Daniels or The Coen Brothers cook up. Here are a few links to some other, more "traditional" artists that I love:

FWFC: What was it like to win an Academy Award?
BO: It's a combination of various emotions, your first kiss, graduating from college + getting married + seeing your child's birth + winning the super bowl (not that I've ever played football) = Oscargazm TM. Art is wonderfully subjective. It's a foolish thing to say one thing is better than another. I see it not as an award but more as a bold public statement of encouragement. Your film heroes are basically saying, "You done good! Be proud! Keep doing what you do!"

FWFC: What makes Fort Worth different, and why should filmmakers come here?
BO: Fort Worth doesn't try to be something it isn't. Fort Worth is the gateway to the West; one doesn't have to look far for authenticity and distinct character.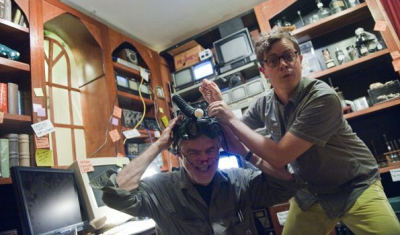 FWFC: What advice would you give to aspiring filmmakers/animators?
BO: When I was a kid making home movies an older family friend said to me, "You're gonna win an Oscar one day. Keep it up kid!" This, plus a never ending flow of encouragement from my parents, kept wind in my sails for 30 years until it happened. Don't get me wrong, there were many days if not years of self-doubt. It's always been about the balance of hard work, patience, persistence and fun with family and friends.
To keep up with Brandon, follow him on Twitter: @brandonbot. To learn more about Flight School, visit their website.