Every day across Fort Worth, hundreds of painters, photographers, and sculptors hone their craft, creating captivating works of beauty that invite reflection and contemplation. But only twice a year do Fort Worth's galleries, through the Fort Worth Association of Gallery Dealers, present Gallery Night. The one-night event offers the perfect opportunity to view or buy works by prominent and emerging artists. 
Here are four ways to enjoy Fort Worth Gallery Night on Saturday, March 25:

Fort Worth Community Art Center
Fort Worth's venerable Community Art Center (1300 Gendy St.) will host several shows that evening. Main headliner show, Bloom, curated by Lauren Cross and Kendal Smith-Lake, will feature works by painter and installation artist Katherine Toon. Co-curator Lauren Cross said the show is a "celebration of femininity."
"It's a very beautiful exhibit and very interactive," Cross said. "This is going to be one of her first major solo exhibitions. We helped her edit and make suggestions on the 200 photographs within her series. She has a clear vision, and I'm excited to see where she goes."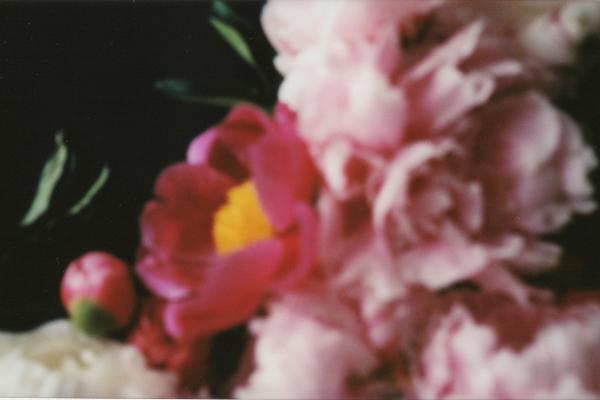 PC: FW Community Arts Center, Katie Toon
 
Fort Works Art
Newish contemporary art gallery Fort Works Art will feature 28 regional, national, and international artists (who happen to have massive numbers of Instagram followers) as part of #28grams. Fort Works Art co-founder Lauren Childs said the photo-centric smartphone app is breaking down geographical barriers that hindered past generation of artists. The gallery's opening reception starts at 6 p.m.
 
The Foundry District
Possibly one of Gallery Night's largest attractions will be Inspiration Ally, presented by The Foundry District, a new mixed-use development located near the West 7th district. The ambitious mural project involves eight artists canvassing a 180-foot-wall with images that portray good vibes. The idea is the brainchild of Jessica Worman, co-president of The Foundry's managing company M2G Ventures.
Many of her company's projects include murals or other forms of public art.
Gallery Night pArty Bus
What better way to explore Gallery Night than by rental bus? That's especially true when the tour is managed by the hybrid art collective Art Tooth. The collaboration with contemporary artspace FWBlackHouse will take art fans to six destinations, including Artspace111, Gallery 76102, Fort Worth Contemporary Arts, Galleries at TCU Moudy Fine Arts Building, Fort Works Art, and Fort Worth Community Arts Center as part of a six-tour trip that culminates with a show by performance artist Sean Miller at Black House. Tickets are $40 and include "travel, beer, and fun times."
There are dozens of events going on that evening so download the Gallery Night brochure and start planning.