Like a Master Chef who pulls from a wide range of influences, accordionist Abel Casillas has created a sonic cuisine that reflects Texas' rich musical tapestry.  The Fort Worth native is best known as the singer/songwriter/arranger for Squeezebox Bandits, the uber-popular country/Tex-Mex quartet that includes Vincent Saldivar (guitar and vocals), TY Ybarra (drums and backup vocals) and Austin Gardea (bass guitar).

For a band that averaged five live concerts a week, the shuttering of bars and music venues has hit the quartet especially hard. Casillas said livestream shows have offered an important means of staying connected with fans. One show reached 15,000 unique viewers.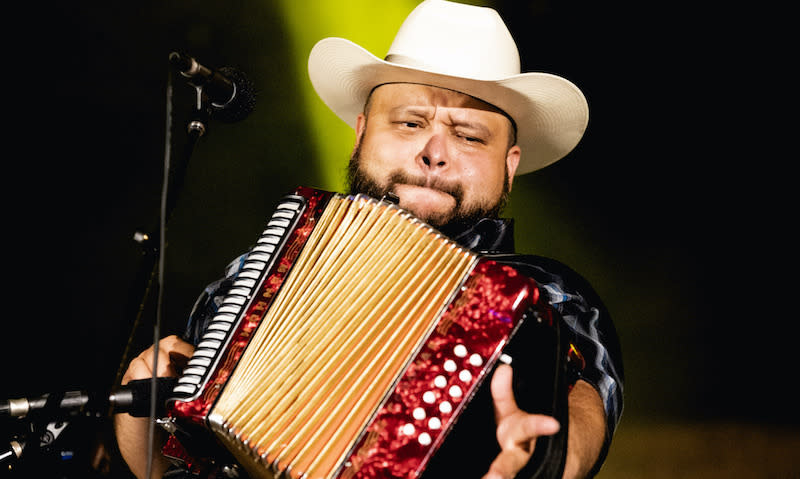 ---
DESCRIBE THE STYLES FOUND IN YOUR SOUND
"Tex-Mex music is influenced by traditional Mexican and American music, just like the food," according to Casillas. "It's kind of like Spanglish. Tex-Mex and Tejano [music] are just about the same thing."
"Tejano music has accordion, but it kinda hangs back. A Tejano band typically has horns, brass, keyboard and lots of synthesized sounds."
Casillas notes he is the one who pulls all the styles of music together based on what he prefers to play. The band's sound is more geared toward country music due to the relatable nature of the old country songs. Fans enjoy classic tunes with a twist thanks to the accordion. 
The band's audience draws a wide and varied crowd, catering to Anglo, Mexican and Latin American music lovers. 
---
DOES YOUR BAND HAVE ANY BIG ANNOUNCEMENTS?
The band recently signed with State Fair Records based out of Dallas to produce their third album set to be released in early 2021. The album will likely be all original songs. 
---
DO YOU SEE PERFORMANCE OPPORTUNITIES RETURNING?
Gig opportunities are slowly coming back online with live shows at The Post at River East and Berry St. Ice House and Tributary Cafe. You can view Squeezebox Bandits' upcoming event calendar here.  
---