Dining in Fort Worth has become a real treat over the past two decades. Here's a list of nine places to stop in and nosh if you're strolling on 7th Street.  
Fred's Texas Café  
Long before there was a West 7th development, there was the tiny one-room restaurant that was Fred's. Back in the day the space that the lovely covered patio now occupies became mud flats when it rained....but that was fine, because the beer was free when it rained. In addition to bringing a lot of local color to his side of town, "Outlaw Chef" Terry Chandler generously volunteers to cook for almost every charity event in town.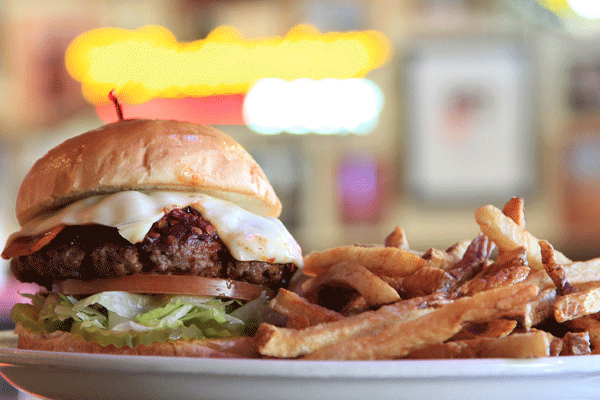 Gloria's Latin Cuisine 
In the Montgomery Plaza shopping center, the area's original purveyors of Salvadoran cuisine are a real up-by-their-bootstraps success story (the Fort Worth location is one of 15 statewide). You'll find some Tex-Mex standards, but you'll also get pupusas, fried plantains, and delicious black bean Salvadoran soup. Generous happy hour pricing means that the $5 margaritas, sangria, and mojitos are served all day long Monday through Thursday, and until 6 p.m. on Friday night.

MASH'D 
Chicken-fried pepperoni. An avocado bomb. And flights of moonshine. MASH'D has created a unique cross-cultural southern American dining experience. During brunch at the West 7th eatery, you can enjoy $2 mimosas and $5 Hillbilly Bloody Mary's with your MASH'D Tator Eggsplosion or your migas.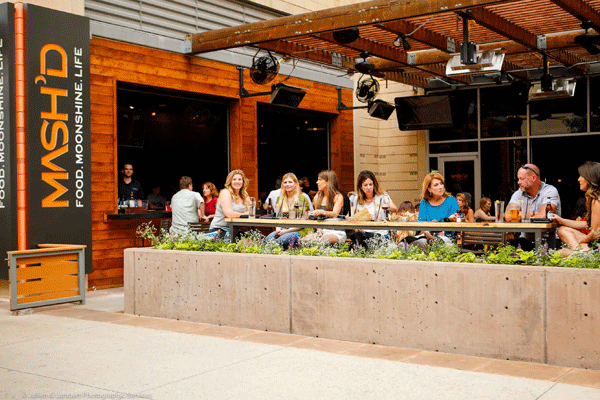 Rodeo Goat 
On the edge of West 7th on Currie and Bledsoe streets, Rodeo Goat has become a go-to location for burgers. The restaurant beat Fred's Texas Café to win DFW.com's "Battle of the Burgers" Reader's choice last year. But the place is more than just beef and beer -- the tiny patio lit with sparkly lights brings to mind a dance hall in the Hill Country, right here in Fort Worth. 

Steel City Pops 
Is there anything as giggle-inducing as popsicles? And Steel City's pops aren't standard ice cream truck fare, either.  Fair warning if you're going into the little popsicle shop on Currie Street: Whether you opt for one of the fruity versions (including champagne white tea, lavender lemonade or strawberry) or one of the creamy pops (pina colada, coffee or buttermilk to name a few) - make sure what you get coordinates with the shirt you're wearing. Alternatively, get a lot of napkins.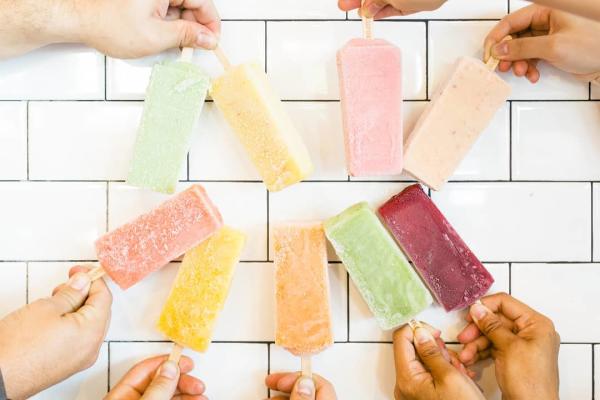 Sweet Sammies 
As summer looms, our thoughts turn to cool treats, like ice cream. The bonus with Sweet Sammies: You get ice cream AND cookies! The family-owned ice cream cookie sandwich shop in West 7th provides catering for parties, a list of pre-made menu options, or the opportunity to build your own sammie with cookies or in a brownie bowl. If you're not in a cookie mood, you can also get a milkshake.
 
Oni Ramen
Chef Jesus Garcia is back with Oni Ramen featuring both fresh fish and customizable noodle bowls, where diners can choose their soup, protein and starches.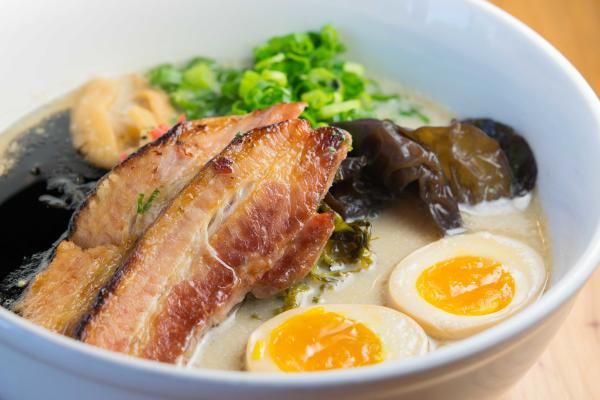 Varsity Tavern 
Also on the edge of West 7th, the newest bar/restaurant has a surprising amount of sophistication to its menu, including three kinds of Philly cheese steak sandwiches and some vegetarian/vegan options. Of course, there's typical bar food, like mac-and-cheese, wings and fried pickles. The elevated patio provides a great view of the whole area.

Cork & Pig Tavern
Restaurateur Felipe Armenta's dining empire includes The Tavern, Pacific Table, and his newest, Press Café. In June, he added another outpost of his west Texas-originated Cork & Pig Tavern, which serves brick oven pizzas, gourmet salads, and an array of signature entrees, sandwiches, and mouth watering apps and sides.