The Republic Street Bar owner Brian Edwards likes to joke that his newish watering hole is an isolated island between busting Magnolia Avenue and Shipping and Receiving, but that's about to change.
A trendy apartment complex is set to break ground in the area soon, and University of Texas Southwestern Medical Center is slated to expand nearby.
Those developments will certainly help business, but Republic Street Bar has already grown a loyal following without resorting to gimmicks or tricks.
"It's a neighborhood bar like you find up north," Edwards said. "You don't find a lot of those here, so that's what I wanted to emulate. People always ask me what's the theme of my bar. It's just a cool place to have a drink where people treat you nice."
The 10 beer taps are selected based on customer demand he said. As Edwards found out, there's a lot of demand for local craft beer. He keeps a large barside fridge stocked with a wide variety of styles, but seasonally popular stouts and darker beers are currently taking up a good bit of the shelf space. As for cocktails, the bar manager, who goes by Catfish, is known for his Bloody Mary, among others. The former bartender for Shipping and Receiving makes everything from scratch, and ingredients come primarily from the Near Southside spice shop, Pendery's Local Chiles and Spices.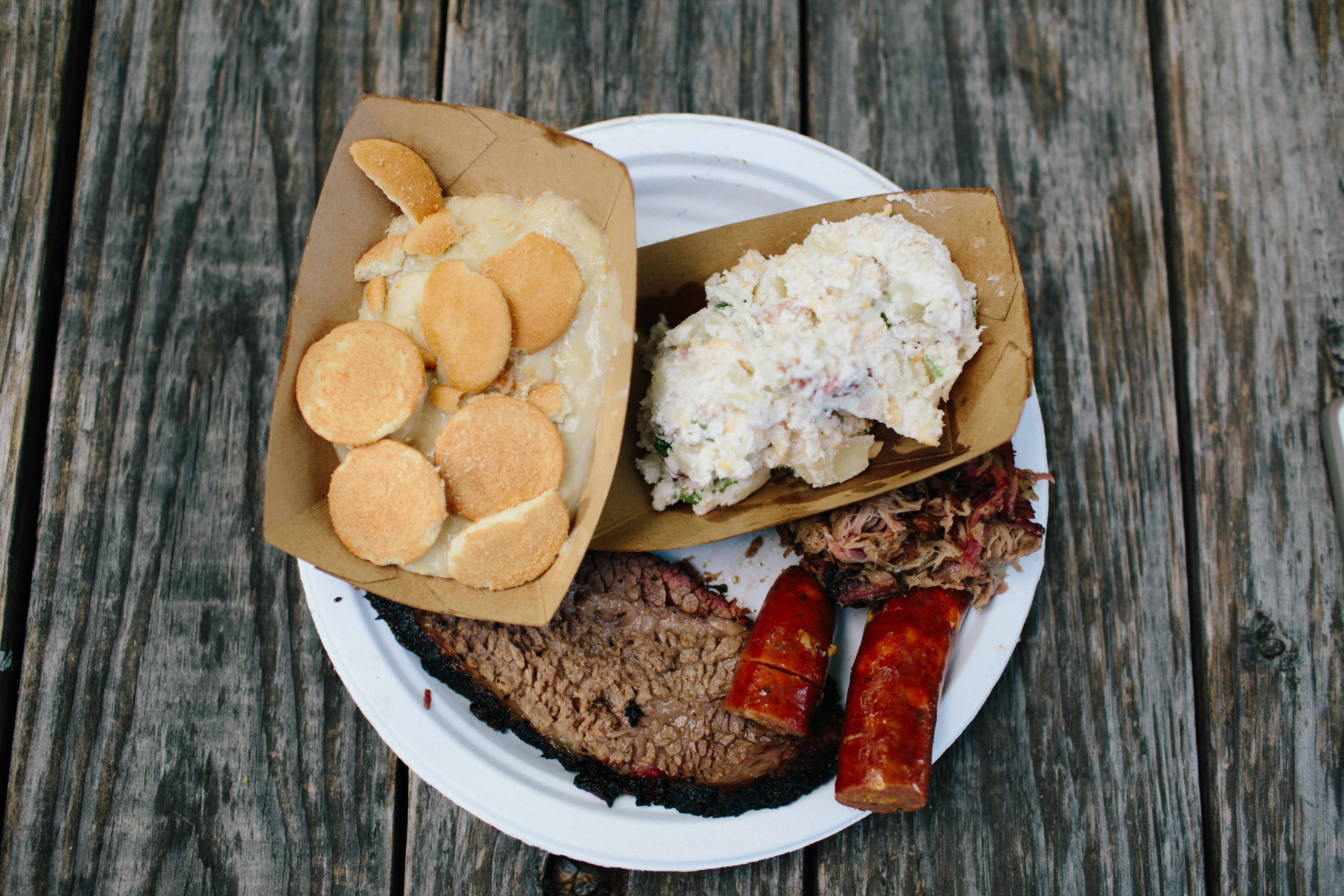 And then there are the happy accidents. Originally, Edwards thought about managing a food truck on-site to compliment his bar. The operation turned out to be far more time-consuming than he anticipated. So, he put out an ad for a vendor to use the truck he bought. The person who answered? Non other than Travis and Emma Heim with Heim Barbecue.
The rest, as they say, is history. Heim has quickly become one of the most popular barbecue acts in town. They recently expanded hours to Thursday. Next spring, the culinary duo is moving to a brick-and-mortar shop where Mijo's Fusion used to occupy on Magnolia Ave. Maybe The Republic Bar's next food truck will be an up-and-comer, too.
Last but not least is the music. Edwards tries to book at least one live act a weekend, weather permitting. The outdoor performance space provides an intimate environment with gorgeous elm trees, strings of white lights, and several picnic tables strewn over loose gravel. It's the perfect space to have a conversation or take in some tunes.
Republic Street Bar is hosting Dreamy Life Records for a November 14 event you won't want to miss. The tape release party will feature local hardcore rockers War Party, Denton-based surf rockers Bad Beats, and more. Staffers sell vinyl records from Dreamy Life Records and Music from behind the bar year-round.
Whether you walk or drive to get here, you don't have to live in the neighborhood to be part of the community experience that is The Republic Street Bar.
For more nightlife options, click here.