About five decades ago, your grocery shopping options in town were pretty slim pickings. The main local grocery chains (Winn Dixie, Tom Thumb, Safeway, and a few local family-owned stores) were scattered few and far between. Back then, you'd never dream of finding organic produce anywhere but a farm.  A moment of silence for the provisioners of the past: Winn Dixie went the way of the dinosaurs. Safeway was ultimately purchased by the Skaggs brand, which became Albertsons. Kincaid's Grocery and Market morphed into a burger joint, and the relatively new Fresh Market on University Drive literally just up and folded. But the good news is that now, going to market means getting higher end staples, organic produce, and specialty items for those who have dietary needs or preferences.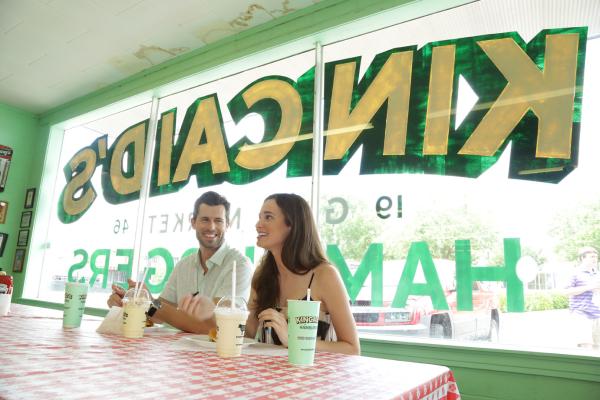 Hybrid Retail
Whole Foods Market – Founded in Austin in 1980, Whole Foods was on the leading edge of providing organic food to customers at a time when there wasn't public demand for it. Over the decades, the store has become known for selling organic and ethically sourced food, and for their modest retail department –– from Toms shoes to scarves and clothing made from small businesses in India and Africa to pet food. The newest Whole Foods Market will open soon in the Waterside development (formerly part of the Lockheed Martin recreational area).
Central Market – San Antonio-based H-E-B remains one of the few regionally-owned grocery store chains in the state, going strong for over a century. In the early 1990s, H-E-B acquired land in Austin to build a more upscale gourmet store. Ultimately, Central Market became a foodie paradise where chefs prepare prepacked meals and offer weekly classes. Central Market was dubbed an "amusement park for food lovers," and the store on Hulen Street has been catering to those who are really into all kinds of food (to paraphrase the store's commercials) since 2002.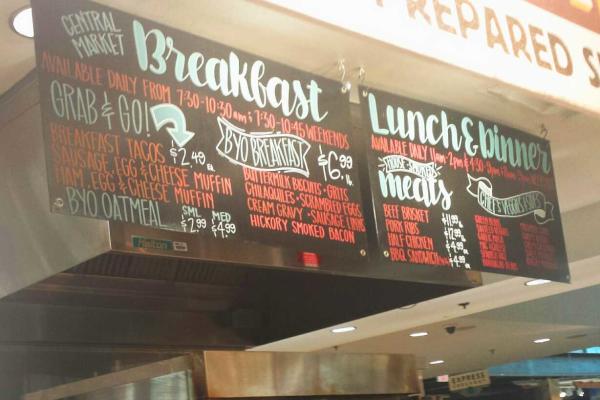 Sprouts Farmers Market  and Trader Joe's  – If you love Whole Foods or Central Market, but find the scale and size of those stores daunting, you'll probably like both Sprouts and Trader Joe's. The unrelated retailers have elements of the two larger entities (good-sized organic and natural sections, wine, and beer), but with a pared down selection. Instead of having a lot of bulk items and ten kinds of hamburger, both Sprouts and Trader Joe's offer frozen and pre-packaged food sections where you can buy prepared meals or entrées in the two or three-person size.
Niche Markets
At the Clearfork Farmers' Market you'll find your one-stop shop for local farmers, ranchers, growers, and local artisans every Saturday. While you won't be able to get everything on your household list, you'll find eggs and meat from Prairie Oasis Farm, produce from Baugh Farms, cheese from Latte Da Dairy, and baked goods from Icon Bread and the Black Rooster Bakery, to name a few. Since life is short, you can also get dessert from Sweet Lucy's Pies and donuts from Dough Boy. Vendors may change seasonally.
The Fort Worth Farmer's Market has been open every day but Sunday for over 30 years. At the Saturday Cowtown Farmers Market, all the goodies come from within 150 miles of Fort Worth, giving new meaning to "farm to table." West 7th even has a Thursday late afternoon farmer's market. It's also worth noting that Granbury-based Burgundy Pasture Beef has an outlet on Montgomery Street, where you can buy one of the best burgers from their grass-fed herd in town (or half a cow if you want), along with raw milk cheeses and fresh eggs.
Roy Pope Grocery – Since 1943, the market on Fort Worth's Westside has been a neighborhood destination when someone asks "What's for dinner?" The grocery store went from stocking to procuring gourmet items, wine and pre-pack deli goods. You can even grab lunch to go! There's a sweet community legend that owner Mr. Pope would extend credit to local families in need, and the store's generosity to the community was paid back in 1970, when a fire obliterated the store. Roy Pope did their grocery business out of Neiman Marcus' Fort Worth location until rebuilding occurred.
Only Organic
Natural Grocers in the 7th Street corridor is part of a Colorado-based chain of stores featuring only organic products. That's right: in addition to the certified organic produce, Natural Grocers only stocks products that are free from artificial sweeteners, artificial processing, GMOs, and hormones. You'll find a staggering array of bulk items, and gluten-free and vegan options as well. Natural Grocers even offers a nutrition coach and a test kitchen, where you can get a little assistance turning the good food into meals.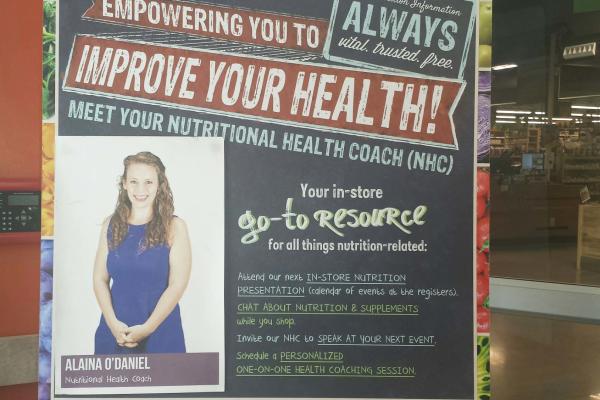 Reviving Tradition
The seminal Texas-owned Tom Thumb grocery store started in Dallas after World War II, and retained its market edge in the 1960s by merging with Page Drugs to offer an in-store pharmacy –– something which we take for granted today, but was a revolutionary concept then. Despite experiencing significant contraction and some store closures over the past two decades, Tom Thumb's parent company Albertsons announced the grocer will have two new locations in the Fort fairly soon. Tom Thumb will anchor a space in the new Left Bank, west of the Trinity River and across from Trinity Park. The location, set to open early next year, will give the SuperTarget in Montgomery Plaza and the new Natural Grocers a little competition. And Tom Thumb is coming soon to the WestBend shopping center on University Drive, in the space recently vacated by Fresh Market. Both stores will feature a modern twist, including more grab-and-go food options, and expanded natural foods sections.