Fort Worth has a diverse array of landscapes that can meet almost any location need.  This combined with temperate weather year-round makes Fort Worth a perfect place to film outdoors.
---
If you want to get in touch with nature surrounded by beautiful landscapes…
1. The Fort Worth Botanic Garden
The Fort Worth Botanic Garden rests on 110 acres of land and is the oldest botanic garden in Texas. It contains over 2,500 species of plants in 22 specialized gardens, each with its own theme or purpose. For example, the Fragrance Garden was designed for the visually impaired to enjoy and the Trial Garden was originally created to test the durability of perennial plants in the Texas summer sun.  
One of the most notable spots is the Japanese Garden, which encompasses 7.5 acres and opened in 1973. It has beautiful magnolias, cherry trees, bamboo, and ponds with nearly 1,200 koi fish. The Japanese Garden hosts authentic tea ceremonies each month.  
Visitors should also check out the Rain Forest Conservatory, a 10,000-square-foot glass greenhouse where guests can find everything from coffee trees to geckos or chocolate kumquats. Other interesting spots include the Moon Viewing Deck, waterfall, and "Karesansui," which is a dry landscape garden. There is also a Garden Center with space for rent, an auditorium, and offices, the Gardens restaurant, and the Treasure Tree Gift Shop. The Botanic Gardens has free parking. More about admission here.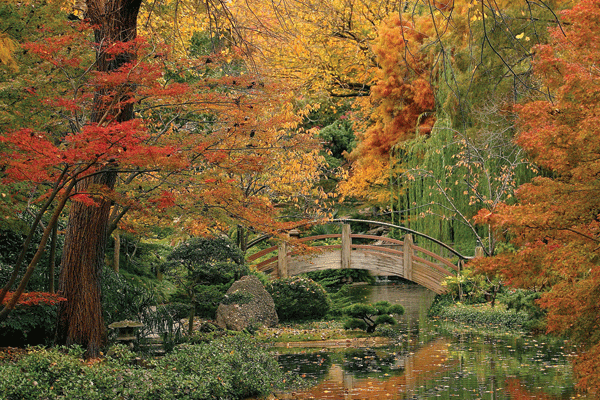 2. Fort Worth Nature Center and Refuge
The Fort Worth Nature Center and Refuge is a 3,621-acre wildlife sanctuary and nature preserve that was named a National Natural Landmark by the U.S. Department of the Interior. It's natural flora and fauna gives guests a sense of what North Texas was like in the early 20th century along a sprawling 20 miles of trails. For example, visitors might spot Texas sage or bluegrass plants, prickly-pear or pale yucca cacti, or seasonal blooms of flowers including bluebonnets, thistles, Indian blankets, or paintbrushes. There are also forests, prairies, and wetlands with animals like bison roaming the grounds.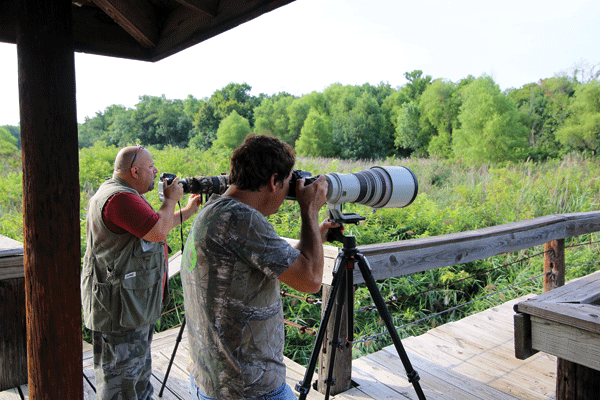 ---

If you're looking for animal encounters or habitats…
3. The Fort Worth Zoo
The Fort Worth Zoo was founded in 1909 and is home to 7,000 animals, has 73 zookeepers, and features 12 permanent exhibits.  Some exhibits showcase only one animal such as Penguins, Cheetahs, or Flamingos, while others are destination exhibits transporting visitors to a different place and time: The Australian Outback, Asian Falls, African Savannah, and Texas Wild! 
Another fun exhibit is MOLA, the Museum of Living Art. MOLA is a 30,000-square-foot herpetarium housing 5,000 reptiles and amphibians, including a 15.5 foot Burmese python and North America's largest saltwater crocodile.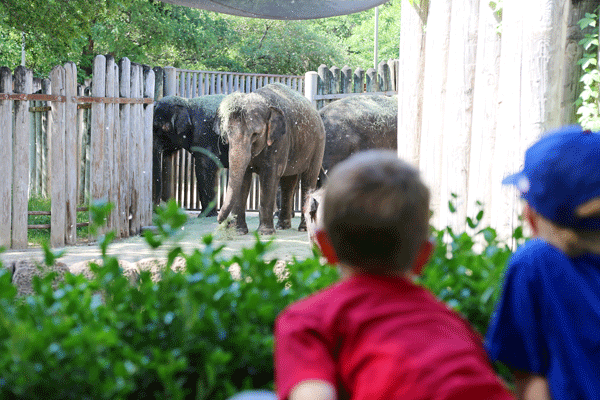 4. Fossil Rim Wildlife Center
For an "up close and personal" experience, visit Fossil Rim Wildlife Center. Located an hour outside of Fort Worth on a 1,800-acre property, Fossil Rim is a safari-style wildlife conservation park housing giraffes, zebras, rhinos, cheetahs, parrots, and emus to name a few. Visitors may drive through with their own car or take a guided tour in an open-air jeep as curious animals wander up in hopes of a treat. 
---

If you need a scenic backdrop for outdoor activities or events…
5. Trinity Trails
Over 70 miles of hiking and biking trails weave throughout the city alongside the Trinity River. Locals can access the trails from popular areas such as the historic Stockyards, downtown, West 7th, and the developing Clearfork area.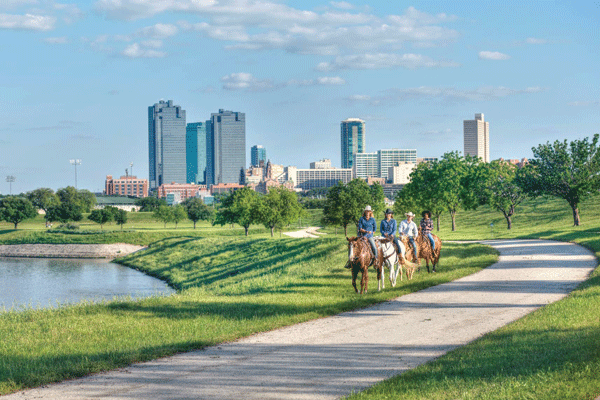 6. Panther Island Pavilion
A unique venue along Trinity Trails, Panther Island Pavilion boasts the only waterfront stage in Texas. Many popular events are held here each summer, including Sunday Funday, Rockin' The River, and Fort Worth's Fourth. The pavilion also offers watersport rentals March through October and is conveniently located on the banks of downtown near Coyote Drive-In theater and Panther Island Brewing.
---

If you are seeking a large body of water…
7. Burger's Lake
Burger's Lake is a 30-acre park featuring a one-acre spring-fed lake for swimming. Two sandy beaches are perfect for sunning, while over 300 picnic tables and 185 grills are available for recreational activities. There are also six diving boards, a 20-foot slide, a 25-foot trapeze, and fountains to play in. 
8. Lake Worth
Lake Worth is just under 3,500 acres and is a great spot for fishing, boating, and watersports. Once a major destination in the 1920's for the popular attraction known as Casino Beach - complete with a dance hall, roller coasters, concessions, and the "largest boardwalk west of Atlantic City" - the lake is undergoing a major revitalization project to restore the area to its former beauty. The City approved a dredging process to clean up the lake, which was completed in 2014 in time for Lake Worth's 100th anniversary. Currently, the project is focused on the construction of retail shops, docks, a boardwalk, and a pavilion.