USA Wrestling is bringing some top wrestlers in multiple age ranges to Cowtown this holiday season. Here are a few things you should know. 

The Tournament(s)
There are actually two elite wrestling competitions happening at the Fort Worth Convention Center in December. One is for adults, the other for youth competitors.
USA Wrestling Senior Nationals
This competition will feature the country's top adult wrestlers competing in the three Olympic disciplines: men's Greco-Roman, men's freestyle and women's freestyle. Three women's freestyle divisions and all of the Greco-Roman competition will begin on Friday, Dec. 20, concluding the next day. The other freestyle divisions will be contested on Saturday and Sunday.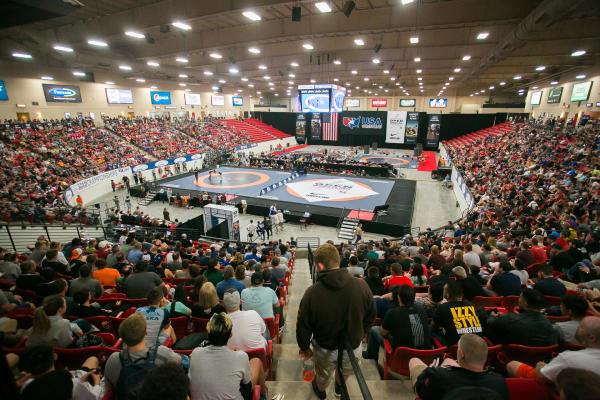 The Stockyard Stampede
Part of the Folkstyle Tour of America series, this event is open to boys and girls ages six to 14 from around the country. They'll wrestle December 20-21 using folkstyle rules, the basic style primarily used in U.S. amateur competitions, including collegiate ones. It's similar to freestyle, but with more emphasis on controlling the opponent and less on bigger throws.

Will We See Olympic Athletes?
The top five finishers in each Olympic weight category at the Senior Nationals will earn berths in the 2020 U.S. Olympic Trials. The winners of the Trials, held in State College, Pennsylvania April 4-5, will represent the USA in Tokyo next summer. You may also see some athletes who have already qualified for the State College competition in Fort Worth if they are switching weight classes or otherwise need experience. And, of course, you never know who might someday emerge from one of the youth divisions to become a world-class wrestler.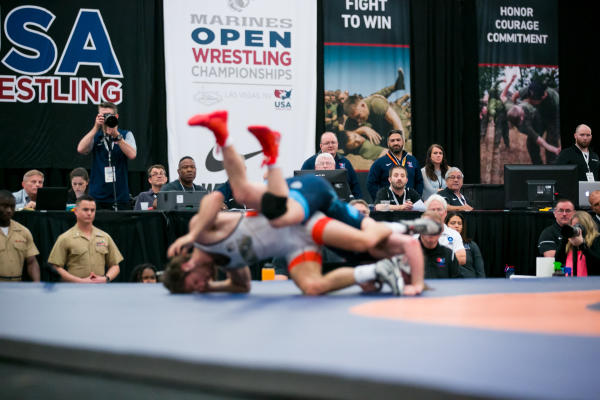 If I Enjoy WWE, Will I Like This?
As a matter of fact, you probably will. You'll see that a lot of the holds and moves used in professional wrestling have their roots in competition wrestling. And, like with World Wrestling Entertainment, you'll see some top-tier athletic ability on display. 
MMA fans will also find a lot to like. A lot of mixed martial arts champions come via the grappling disciplines, including the types you'll see on display in Fort Worth.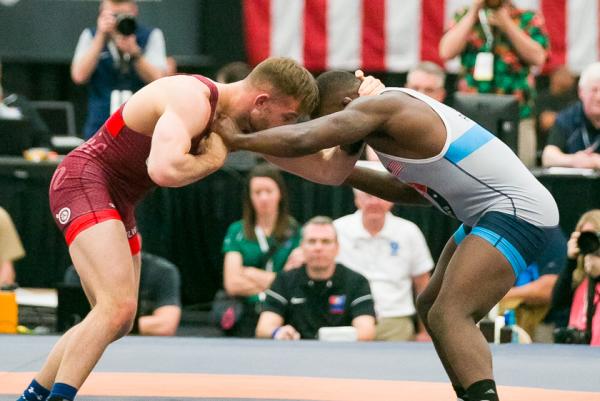 Should I Bring My Kids?
Absolutely! If your child already wrestles, it's an opportunity to compete on mats next to some of the best in the sport. If they're into pro wrestling, bring them to watch the way it's done when there's actually competition going on. They might get inspired and want to try it themselves, and there are plenty of opportunities to do so as 30(ish) clubs are in the metroplexes 76 zip codes. Plus, it's the holiday season - it's always good to find something inspiring for them to do while they're out of school.

How Do I Get Tickets?
As part of a local promotion, you can experience this event for only $10 a day! Payment is required onsite at the door of 9th Street and Houston Street at the arena entrance. You will need to show this blog post as proof of the offer. Access to the USA Table Tennis US Open occurring simultaneously at the Convention Center is included. You will simply need to show the wristband received upon entry.
Single day admission is $10. Kids five years and under are free. Hours Friday 9 a.m. to 5 p.m.  | Saturday 8 a.m. to 6 p.m.  | Sunday 9 a.m. to 4 p.m.