There's a palpable energy and natural beauty in the voice of singer-songwriter and Weatherford-native Van Darien, something akin to a wild rose that's in full bloom yet braving the elements.
Like most professional musicians, Van Darien's days are full of networking, songwriting, booking, and recording sessions. It's a necessary part of the music business that allows her to do what she loves — performing. Around a third of each month, when she's not making connections in Nashville, she plays in Fort Worth venues like Magnolia Motor Lounge and Fred's Texas Cafe.
The young songstress spent her formative years in Weatherford where she picked up the guitar at age 15. Her evenings as a teenager were filled with trips to Fort Worth.
"Ever since I could drive I would visit Fort Worth three or four nights a week," she said.
Those trips revolved around live shows at White Elephant Saloon and Billy Bob's Texas, among others. She often crossed paths with another songwriter Maren Morris, who was recently named Country Music Award's 2016 New Artist of the Year.
"We would hang out in a lot of the same places," Van Darien recalled. "We didn't get to know each other until about five years ago. We were influenced by similar things. I would talk about Lana Del Rey with her. We both liked Patty Griffin and her darker side of storytelling."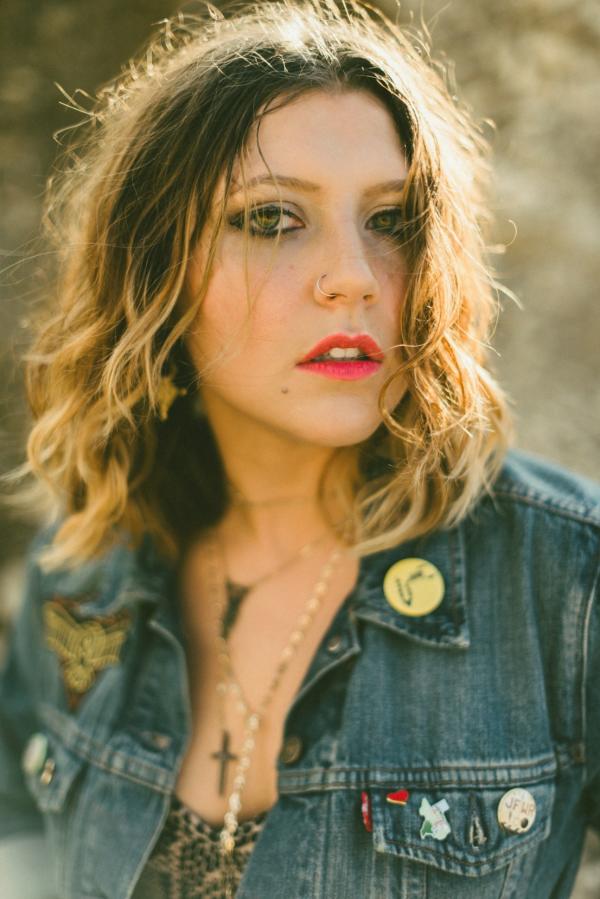 The two struck up a friendship five years ago in Fort Worth. One song featured on Van Darien's EP Silent Sparrow, "Low Road," was co-written by Morris and Van Darien. Morris' move to Nashville four years ago was part of the reason Van Darien followed two years later.
"There's a natural friendship there," Van Darien said. "But she's busy now, and we've fallen in different circles. Sometimes I still run into her and say hi."
Van Darien is halfway through recording 11 songs for her as-yet-unnamed next album.
"We'd really like to get it out this fall, but I'm not rushing it," she said.
Recorded at Nashville-based Glass Onion Recording Studio, Van Darien is working closely with her boyfriend, guitarist and songwriter Steven Cooper, for the longplayer.
"It's a well-rounded record," Van Darien said. "It's got some ballads. A lot of it is inspired by my dad and my family. I'm trying to make the record that I want America to hear and to make a good first impression."

You can hear Van Darien 9  p.m., March 16, at Magnolia Motor Lounge for a duo show with Steven Cooper. The concert includes performances by Tennessee Jet. On March 22 at 7 p.m., you can catch her at Fred's Texas Cafe performing with Jake Paleschic.