Whether working solo or in a group, Fort Worth's musicians tirelessly keep our city's nightlife alive and vibrant.
It's been a whirlwind year for smooth rockers Vodeo. Three of the musos from Vodeo were friends long before they started gigging together. Even after winning the 2015 Fort Worth Weekly Music Awards for best new artist, the quartet still says everyday is a learning experience. The quartet (bassist/vocalist Jacob Pullig, guitarist/vocalist Jonathon Gehringer, drummer Jason Whorton, and keyboardist Drew Harakal) recently released an eponymous EP (recorded by Taylor Tatsch) that captures the group's ability to seamlessly blend elements of rock, blues, jazz, and funk while cutting a groove so deep it might strike oil.
Last month, I sat down with the bandmates (sans Harakal) at the recently closed Trinity River Tap House. As we helped float the venerable gastropub's last reserves, we chatted about music. Blame Hollywood or Rolling Stone magazine, but I can't imagine anything more glamorous than being in a popular rock band. So what's that life like?
"It's hard for me to think of myself not playing music," Pullig said.
His friends agreed. If you get into the business just for social perks you won't last. Managing social media accounts, booking gigs, fixing equipment -- there's a lot about the work that has little sex appeal. What's held them together is their friendship.
"It doesn't mean we don't want to strangle each other from time to time," Gehringer joked, but "what we have is a marriage of sorts. It takes compromise."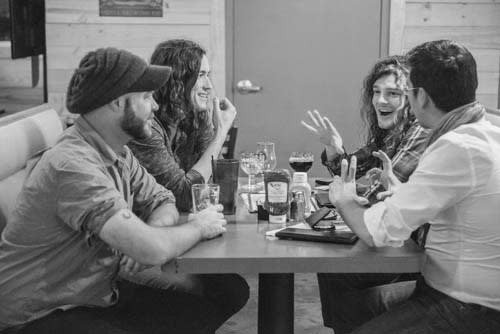 And compromise is key to a balanced sound. Hearing this group live quickly gives you the sense that these are all monster musicians in their own right. Harakal, for example, refined his chops at the Berklee College of Music and can cover anything from bebop to swing and gospel. All the more reason Gehringer said each band member needs to stay "within boundaries" and not try to play over the others.
Growing up in the '90s with MTV, the bandmates see at least one reason why the music video isn't dead.
"People these days are very visual," Whorton said, citing the photo app Instagram among others.
Working with Dallas-based Aminal Productions, Vodeo just wrapped up shooting for a video that should be released in the coming weeks. The video, along with house concerts in Denton (a first for them) are all part of an evolving plan to reach new fans while keeping longtime followers excited about what's next for this Fort Worth rock group.
-------------------------------------------------------------------------------------------------------------------
Vincent Neil Emerson has set deep roots in only three years living here. The time and work is paying off for Emerson, who is set to start recording at Niles City Sound in the coming months. 
Hailing from Myrtle, Texas, Emerson admits he didn't move to Fort Worth so much as stumble upon it. The 23-year-old singer/songwriter said finding his current home has been one of the "best things to happen to him."
Emerson picked up the guitar when he was 17. The reason? He wanted to emulate his favorite musicians at the time: Bob Dylan, Hank Williams, and Townes Van Zandt.
Youth comes with pros and cons, he said.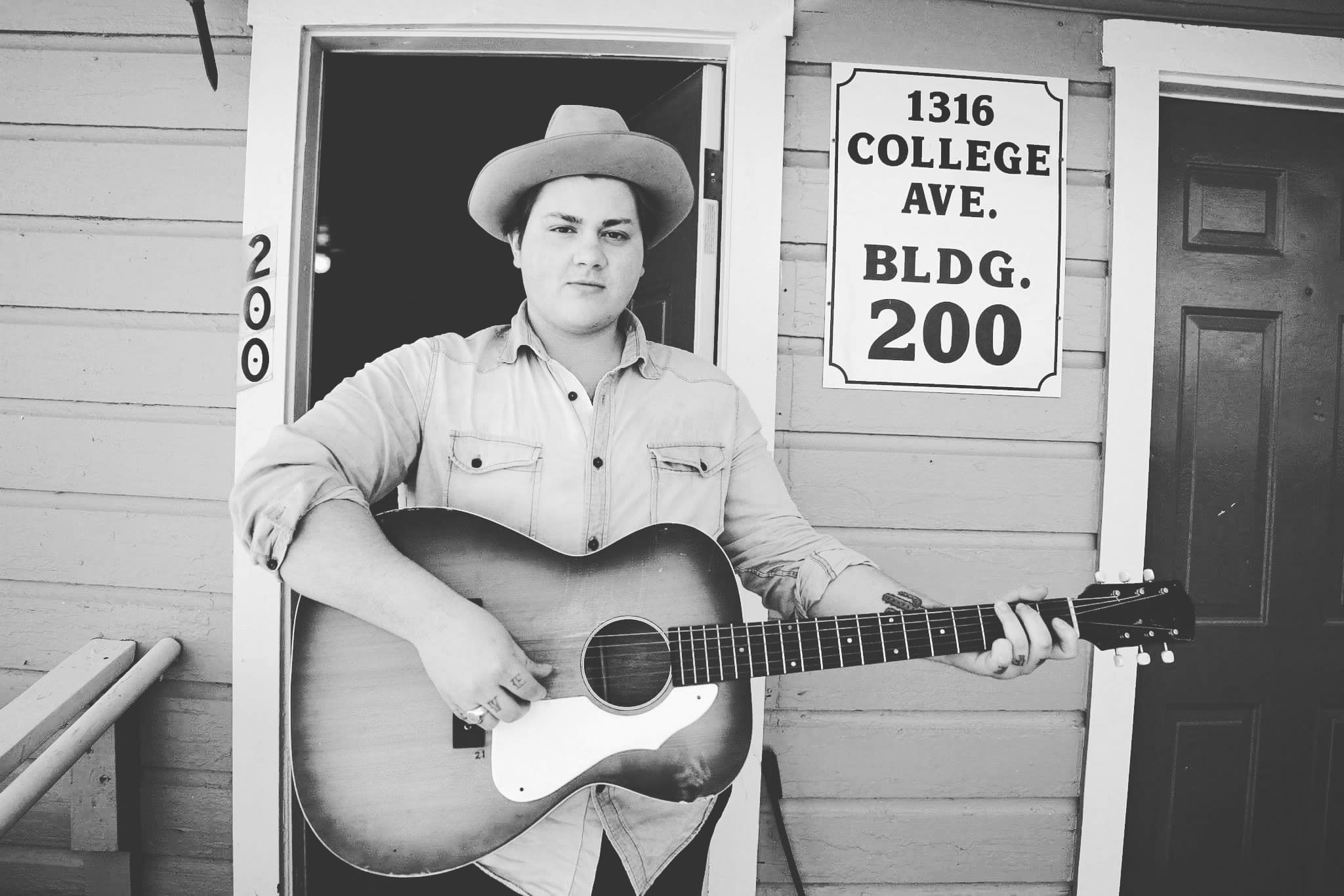 "It's hard to break into any music scene," he said. "If people look at me and they judge me on the way I look and not how I sound, I don't care for those people anyway. It's like that old blues line, 'If you don't like the way I look, look the other way.' I'm also really glad that I'm starting to build a career as young as I am. I've seen a lot of people start when they're 26, and they never get a chance to break in until they're about 30 or older."
In short, if making it as a professional musician is anything like running a marathon, it's better to be near the starting line when the race starts.
Emerson often writes in the blues, a style that has influenced nearly every branch of American music.
"I look at blues in a different way than most people, he said. "Most people think of Stevie Ray Vaughan when they think of the blues. I think about Hank Williams. There's a great connection between blues music and country music. The blues are more than just a 12 bar thing. It's a feeling."
Leon Bridges recorded his hit record Coming Home at Niles City Sound. That piece of music history and the opportunity to work with Niles City Sound co-founder and White Denim member Austin Jenkins has Emerson excited. He plans to record around 10 songs, including re-recordings of "7 Come 11," "Fool in the mirror," and "Stray Dog Blues" from his previous album East Texas Blues.
Emerson will be performing at Dan's Silver Leaf in Denton March 23.  
Articles You Might Also Like
Jake Paleschic and Grady Spencer: 2 Musicians Keeping Fort Worth Funky