Fort Worth will bring the best women's tennis players in the world to Dickies Arena for the WTA Finals October 31 through November 7. You'll have afternoon and evening sessions available to watch tie-breaks and three-setters, but what can you do when you're not cheering brilliant passing shots and sublime drop volleys? It turns out you have lots of options in Fort Worth.
Playing Tennis
Whether you're a fan in from out of town or a local inspired by the world-class competitors, you might want to take the court yourself.
You'll find the city-owned McLeland Tennis Center at 1600 West Seminary Drive, just 15 minutes south of Dickies Arena. Reserve one of their 14 outdoor or two indoor courts by calling (817) 921-5134. They offer pickleball, too.
The TCU Horned Frogs play their home matches at the 27-court Bayard H. Friedman Tennis Center on campus and the public can also book courts there. It's located at 3609 Bellaire Drive North and can supply indoor and outdoor courts.
The city has also built a number of standalone courts. The Fort Worth Tennis Association has posted a list on their website.
Watch Party
Courtside Kitchen will host watch parties during the tournament. Not only are they open for breakfast, lunch, and dinner, you can play pickleball while you're there. It's a very short drive from Dickies Arena, just on the other side of Interstate 30, at 1615 Rogers Road.
The Cultural District
You can walk from the arena to a number of Fort Worth's superb museums. The National Cowgirl Museum and Hall of Fame and Fort Worth Museum of Science and History sit close enough that a WTA competitor could hit the buildings with a forehand. Walk a little further north to find the Amon Carter Museum of American Art, the Kimbell Art Museum, and the Modern Art Museum of Fort Worth.
You can view the Carter's and the Kimbell's permanent collections for free and the Modern's is free on Fridays. In addition, you can take in some limited-time exhibitions running during the tournament. Check out photography by indigenous artists at the Amon Carter, works by Spanish golden age painter Bartolomé Esteban Murillo at the Kimbell, and a special collection of work from post–World War II art movements unique to the Modern.
Will Rogers Memorial Center
Dickies Arena adjoins the Will Rogers Memorial Center and its equestrian facilities (which comes in handy for the Stock Show and Rodeo during January and February). Art collectors wishing to go home with a truly unique way to memorialize their trips to Texas can browse the Cowboy Artists of America Annual Sale & Exhibition. You'll find it November 4 and 5 at the Round Up Inn at the Will Rogers Memorial Center, just a few steps from Dickies Arena. In addition, the John Justin Arena will host the World Appaloosa Show October 28 through November 5. Check it out to see beautiful appaloosa horses and skilled riders competing in various disciplines.
Fort Worth Stockyards
Railroads and cattle markets helped to build Fort Worth throughout the late 19th century and connect it with the rest of the West. You can explore this colorful legacy by spending a day in the high-spirited Stockyards District, a warren of vintage shops, restaurants, and museums that include the Stockyards Championship Rodeo, the Stockyards Museum, and the Texas Cowboy Hall of Fame—you can even see cattle drives, led by seasoned cowhands, through the district at 11:30 a.m. and 4 p.m. daily. Harnessing the unique western heritage of Fort Worth, the legendary Horse and Mule Barns of Mule Alley are a carefully curated collection of restaurants, eateries, entertainment venues, shops, heritage brands and a charmingly rustic 4-star hotel will reimagine what a thriving market street can be.
 
Downtown Fort Worth
Sundance Square fuses historical western architecture with modern design across its walkable 37-square-block downtown campus of shopping, restaurants, art galleries, entertainment, professional offices and residential living. Its plaza is rated as one of the nation's top outdoor gathering spots and is referred to as the "living room of Fort Worth." Visitors to Sundance Square are encouraged to explore its murals, whimsical water fountains, courtyards, one-of-a-kind local shops, great food, live music/theater productions, the Sid Richardson Western Art Museum, and the visually stunning and acoustically perfect Bass Performance Hall. Explore the gorgeous Fort Worth Water Gardens, a refreshing urban oasis next to the Fort Worth Convention Center and visit the JFK Tribute in General Worth Square, which honors President Kennedy's historic stay in Fort Worth.
Food and Drink Near Dickies Arena
Walk from the arena to find a meal at Taco Heads and Montgomery Street Café, or a pint at the Ye Olde Bull and Bush. You can travel southwest on Camp Bowie Boulevard's historic bricks to discover a number of quality dining establishments or northeast on Camp Bowie or 7th Street to find multiple cultural district eateries.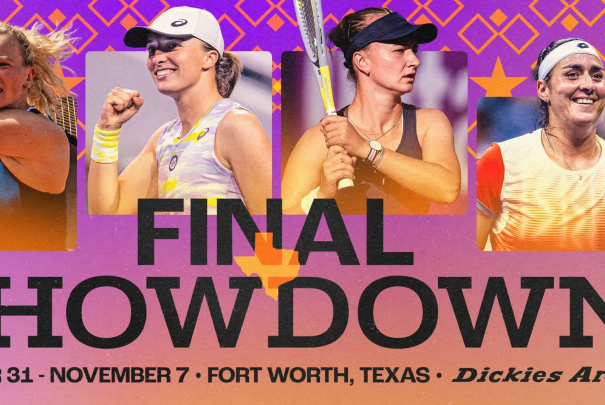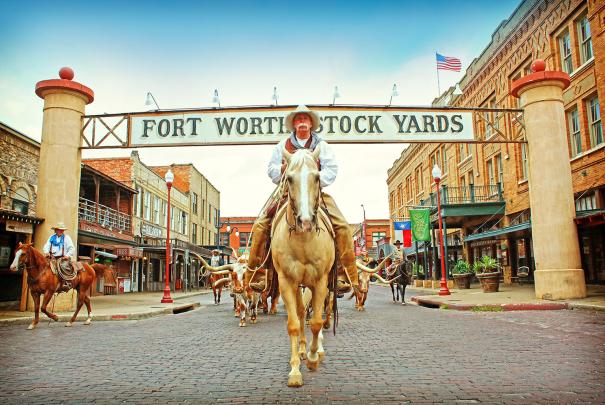 First-Timer's Guide to Fort Worth
With so many amazing things to see and do, planning your first trip to Cowtown can seem overwhelming. From must-dos to unexpected finds, here is a rundown of activities to add to your itinerary. Take...
Read More