New taproom hours, seasonal beer releases and brewery events are just a few of the changes underway at Fort Worth's popular breweries and brewpubs. Keeping up can be tough (even for die-hard hopheads), so here are some highlights.
 
You will have to hurry to catch the limited release of Martin House's Imperial Salty Lady, the bozier cousin of the popular Gose. You can always snag a four-pack of Friday IPA or True Love, a tart raspberry-kissed ale.

Events Not to Miss: On July 13, catch the release of Big Hoppa at Martin House in the Riverside area. The triple IPA weighs in at 12 percent ABV and was a popular release last year.  
 
Newcomer HopFusion Ale Works will be releasing Feisty Blonde, Hairpin, and Go Easy (HopFusion's new session IPA) in cans soon. Later this fall (November 10), be on the lookout for a barrel-aged Belgium Triple that's part of a collaboration with Rabbit Hole Brewing.
There's a special treat waiting for you in the Northside. Panther Island Brewing recently released SummaGeez, a wheat ale brewed with Parker County peaches. The brewery's co-founder and brewmaster, Ryan McWhorter, grew up in Brock, Texas. As a kid, McWhorter was a regular at the annual Parker County Peach Festival.
The delectable fruit is hand cut, pasteurized, and dropped directly into the brew. Later this summer, McWhorter plans to add to the WRATH series of strong ales based on a fictitious Belgian warrior storyline.
 
Fort Worth's venerable brewery continues to churn out superlative suds. Newcomper Dadgum IPA is Rahr's answer to Americans' evolving palates. The bold and well-rounded pale ale is bursting with citrusy aromatics and a welcome bitter bite that has become the hallmark of West Coast-style IPAs.
Events Not to Miss: Visit the Near Southside brewery June 28 (5-7:30 p.m.) for Bucking Bock tasting event. Brave revelers will have a shot at riding a mechanical bull. On July 1 you can try the Red White & Brew Social Run (9 a.m. to noon), which includes a commemorative pint glass.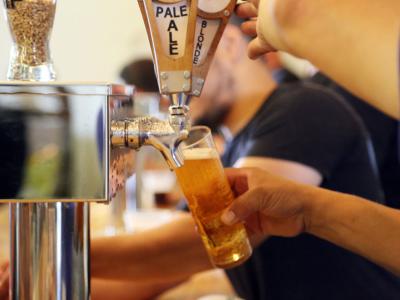 Cup O' Beer (a Ramen-based beer) is back in bottles and draft. The quirky Gose is made with lime, ginger, lemongrass and seaweed-cured sea salt. The results, according to Collective's Taproom Manager Dave Riddile, is a "tart, refreshing beverage that's the perfect pairing with ramen or your back porch."
Be on the lookout for Wood Folk from Collective's Foeder series. The sour ale is oak fermented and has pear and green apple notes.
Events Not to Miss: July 6 (art show), July 9 (morning bike ride), July 12 (vinyl night featuring Jordan Richardson), and July 15 (Beer Yoga).
 
Rabbit Hole founder Matt Morriss gave me the lowdown on what's new at the Justin-based brewery. Wonderlust Saison came out on Memorial Day and should be available on draught in bars and restaurants through July. In late July, the brewery will release a new Mexican lager, El Conejo. The brew, Morris said, will be light, crisp and refreshing.
"We recently revamped our beer garden with additional shade and lighting," Morriss said. "And we have begun our summertime evening live concert series every other Saturday throughout the summer. The next concert is Saturday, June 24th."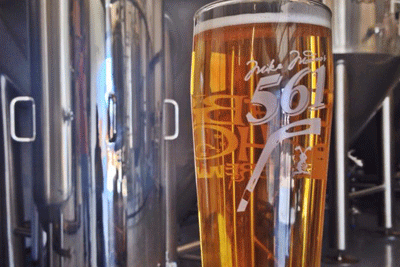 "Fanning the Flame" (Wild Acre's motto) just got easier thanks to expanded taproom hours: Monday (5-8 p.m.), Thursday (5-8 p.m.), and Saturday (2-6 p.m.). Wild Acre recently released two new brews, Fort Worth Pils and Superhawk Double IPA.
Wild Acre head brewer Mike Kraft said the Double IPA is hopped up with an "intense resinous hop aroma with notes of citrus and tropical fruit." The ale is balanced with a strong malt profile. The pilsner, only available in the taproom, is a light golden color with a clean Noble hop aroma and grainy malt character. Light and refreshing, it's the perfect partner for Texas' sweltering summer days.
Events Not to Miss: On July 1, you can blend mindfulness and craft beer at Yoga at the Brewery.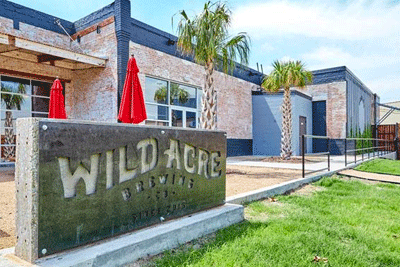 Granbury-based Revolver Brewing recently released four-packs of Full Tang (tangerine-fueled IPA), and Sangre Y Miel (Blood and Honey aged in Chardonnay barrels). Later this August, Revolver is releasing Redshift, a red ale brewed with "cinnamon, ginger, white pepper and then finished with rose and hibiscus."
Events Not to Miss: On June 26, you can catch these brews and more at Dallas-based LUCK for a "Harry and the Hendersons" movie night. On July 21, Sangre Y Miel, Full Tang, and Sidewinder will be on at Denton-based Oak Street Drafthouse.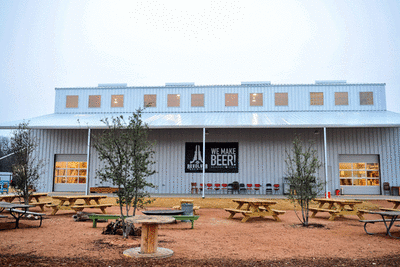 If craft beer is your thing, don't forget about Visit Fort Worth's brewery passport project, The Ale Trail.