How can a smile not spread across your face, followed by the start of a chuckle uncorking into full-throttle laughter once you hear that classic cartoon phrase "What's Up, Doc?" That sunny reaction is exactly what the Fort Worth Museum of Science and History is counting on as it presents "What's Up, Doc? The Animation Art of Chuck Jones" (beginning February 14).
The pedigree for this show couldn't be any finer as it comes bearing the prestigious organizing names of not only the Smithsonian Institution Traveling Exhibition Service, but also the Academy of Motion Picture Arts and Sciences, the Museum of the Moving Image, and the Chuck Jones Center for Creativity. The show is so prized that Fort Worth will be part of an extensive, 13-city exhibition tour that will have the genius of Chuck Jones on display through 2019.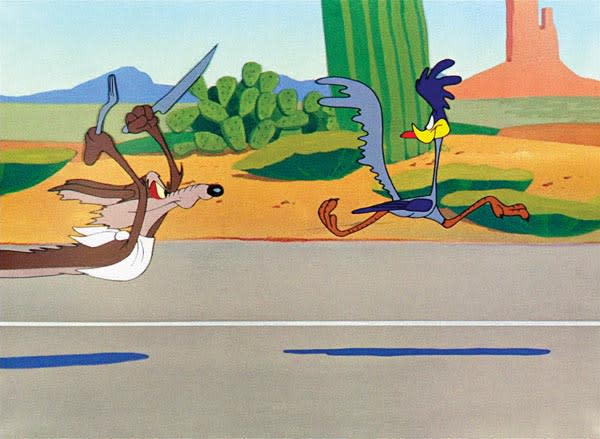 The show itself features as many as 23 of Jones' animated films, along with more than 130 original drawings and sketches,production background material, photos, animation cels, and storyboards. Each one of these artifacts opens up that previously invisible window on how Jones and his team made animation magic. Throughout the exhibition, patrons will be able to catch on either huge wall projections, or smaller monitors, classic films (such as "What's Opera, Doc?" or "One Froggy Evening") from the Jones catalogue.
Academy Award Lifetime Achievement award-winning, Chuck Jones, who many have defined as the Mark Twain of animation comedy, was formally known as Charles Martin "Chuck" Jones. History has anointed him as one of Hollywood's most accomplished animation artists, having breathed pen-and-ink-animated life into as many as 300 animated films, many of which contained some of the small and large screen's most beloved and iconic cartoon characters. If not for Chuck Jones panache with an illustrator's pen, the world would never have known the wise-cracking Bugs Bunny, the always-enervated, Daffy Duck, the French-accented Pepe Le Pew, while breathing film animated life into the never-ending feud between Wile E. Coyote and the Road Runner. Each one of these cartoon cut-ups had the ultimate Jones-ian touch of a distinctive, ultimately memorable personality.
"What's Up Doc?" is all about the sheer innovative, creative mastery of Jones -- starting with an exploration of his influences and ending with his incomparable legacy.
Details: "What's Up, Doc? The Animation Art of Chuck Jones," from February 14-April 26th at the Fort Worth Museum of Science and History, 1600 Gendy Street, Fort Worth. For more information, call 817-255-9300; www.fortworthmuseum.org.