It's been a long time coming, but fall/winter is finally here. Along with cooler weather, the change brings seasonal offerings like pumpkin ales and stouter brews that help keep you warm. Each brewery on our Ale Trail has a unique take on the holiday season.
Here are nine seasonal brews to sip on this winter:
It's around this time that The Collective Brewing Project's End of the Weak becomes a favorite at the Near Southside brewpub and elsewhere. The bold-flavored milk stout hits but doesn't overpower with generous notes of roasted coffee and dark chocolate.
Chimera Brewing Company blends the enviable worlds of wood-fired pizzas and micro breweries. Be on the lookout for Vacation Forever, an Imperial Brown Ale aged one year in rum barrels. The hefty ale showcases chocolate, vanilla, and toffee notes.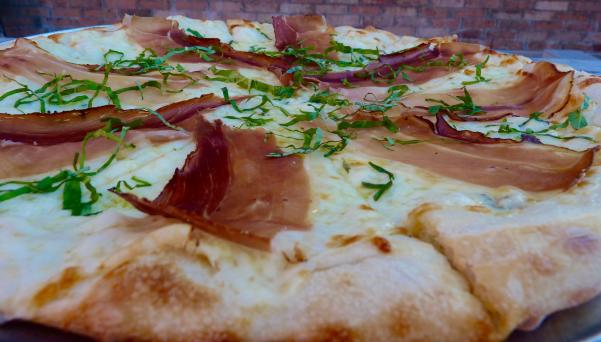 PC: Brie and Speck Pizza at Chimera
Rahr & Sons Brewing Company recently celebrated its 12th anniversary. Much of Fort Worth's current brewery scene owes a debt to Rahr & Son's efforts over the past dozen years. Possibly the brewery's most famous fall beer is the Winter Warmer. The Imperial Brown Ale is boozy and exploding with dense chocolate and rich berry notes.
Another Near Southside brewery, HopFusion Ale Works, is the newest addition to the Fort Worth family of breweries. The venture's owners/brewers, Macy Moore and Matt Hill, are offering two fun seasonal brews soon: Zombie Crack (a variation of HopFusion's Fur Slipper aged with wood with roasted pecans) and Ichabod Canuck (a pumpkin maple ale made with 100 percent organic Vermont maple syrup).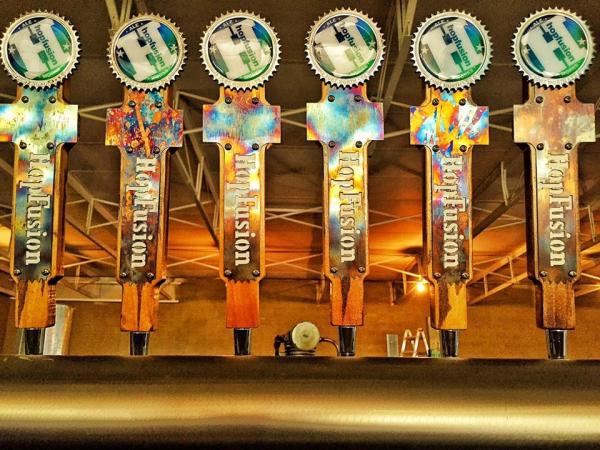 Not everyone is releasing stouts. Justin-based Rabbit Hole Brewing aims to get in on the holiday cheer this December with a popular specialty beer, Hole Lang Syne. The Belgian golden strong ale is brewed with berries and has a slight tartness that will perk your tastebuds.
For the candy junkies out there (or any folks who like fun beers) Panther Island Brewing founder Ryan McWhorter has something for you. Sweet Fang is a milk stout that's heavy on the peanut butter and chocolate but is surprisingly light-bodied and easy to drink.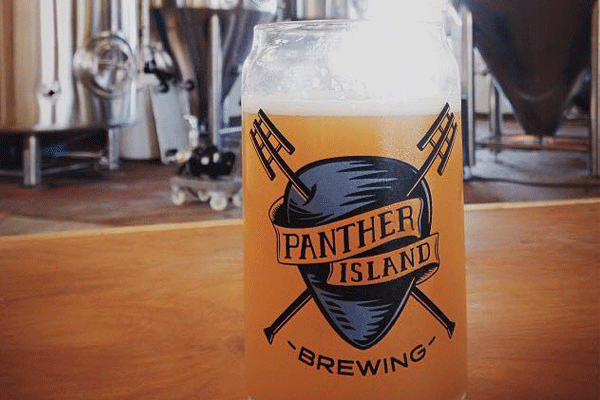 Wild Acre Brewing Company's Soul O'CoCo takes the popular Soul Pleasure Southern Stout and adds generous amounts of toasted coconut during the brewing process. The results are a smooth amalgam of chocolate, coffee and coconut.
Breweries aren't without a sense of humor. Granbury-based Revolver Brewing is releasing Yam Dankee IPA, a sweet potato IPA that'll free you from having to grab that ubiquitous pumpkin-flavored beer.
There's always something new at Martin House Brewing Company, and one fall favorite has stood the test of time. Sugar & Spice is an American-style barley wine that's not for the faint of heart. The boozy ale is spiced with holiday cheer (cinnamon, nutmeg, clove, and vanilla).