Christina Pecce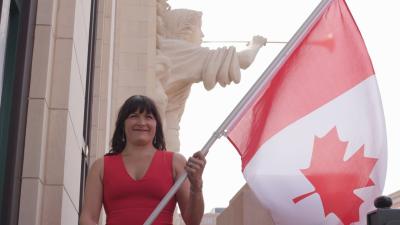 www.christinapecce.com & www.fwopera.org
Profession: Singing-Actress
Years lived in Fort Worth: 7 months!
Favorite attractions to take visitors in Fort Worth: The Stockyards and the fabulous museums of Fort Worth.
Favorite restaurant in Fort Worth: Velvet Taco, Salsa Limon, Fixture, Pacific Table, Melt... I couldn't pick one!
Favorite place to listen to music: Shipping and Receiving!
Favorite memory from a trip to Canada: A few years ago, my family and I took a 3-day trip to Montreal for Christmas. Unfortunately, many businesses were closed for the holiday. BUT! We were able to go to a service at the breathtakingly beautiful St. Patrick's Basilica and had dinner at the magnificent Italian restaurant Il Campari Centro. It was too short of a trip to really experience Canada, however we did fall in love with the city fairly quickly. I am eager to go back and stay longer!
Why should Canadians visit Fort Worth? Just like Canadians, Fort Worth-ians are commended for their friendliness and hospitality. When I first moved to Fort Worth, I was amazed at how willing people were to help recommend great places to eat or explore the city, or just simply strike up a conversation. This attribute really makes Fort Worth stand out among other artsy cities.