Jacques Marquis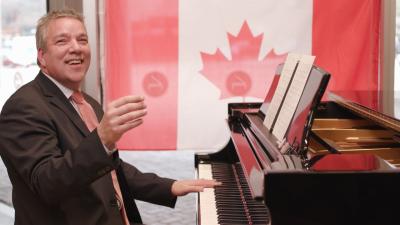 Profession: President & CEO of The Cliburn
Hometown: Montreal (Quebec)
Years Lived in Fort Worth: 4
What brought you to Fort Worth? The Cliburn! The Cliburn's international reputation is very good—it's widely considered one of the top competitions in the world. Obviously, having been in the arts business for a long time, and having run the Montreal Competition for 11 editions, I was very familiar with the Cliburn. I came to work for the Wimbledon of music competitions!
What's your favorite aspect about living in Fort Worth? Other than the Cliburn? The weather! I can play tennis year-round. We could use a hockey rink, though—not for skating, but with nets and pucks and lines!
Why should Canadians visit our city? The Cliburn! Seriously, the arts (museums and music), the steak houses, the Stockyards and Rodeo, and, of course, Sundance Square.
What similarities do you find between Texans and Canadians? They are warm and welcoming people—and good discussions always begin and end in the kitchen.
What are your must-sees for Canadians visiting Fort Worth? Again—Bass Hall, the museums, the Stockyards.