Kristen Camareno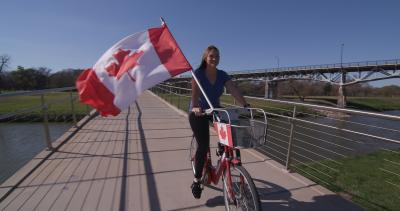 Profession: Executive Director, Fort Worth Bike Sharing
Years Lived in Fort Worth: 26
Favorite attraction to take visitors in Fort Worth: It's so hard to pick just one! Near Southside for great, local restaurants and breweries, The Modern and Kimbell Art Museums, Sundance Plaza, and of course biking the Trinity Trails!
Favorite restaurant in Fort Worth: Shinjuku Station, hands down!
Favorite place to listen to music: Lola's
Favorite Canadian city: I'll be in Montreal this fall! It will be my first trip to Canada, and I can't wait to visit. 
Why should Canadians visit Fort Worth? With a beautiful, clean, walkable downtown, world-class museums, an amazing culinary scene and a plethora of opportunities for outdoor activities, Fort Worth really does offer something for everyone.