Suzanne Tatum Purcell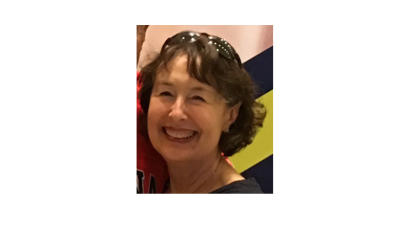 Name, Birthplace, number of years lived in Fort Worth: My name is Suzanne Tatum Purcell. I was born in Toronto, Ontario, Canada. I'm a retired French teacher. I've lived in Fort Worth, TX since September, 1977. Robert "Percy" Purcell and I moved to Fort Worth after our marriage in Omaha, Nebraska in March of 1977. Robert had been stationed at SAC headquarters, USAF. We moved to Fort Worth because Percy was transferred to Carswell Air Force Base. When it was time for Percy to retire from the Air Force, we decided to stay in Fort Worth because it had become our home. It's a great place to raise a family. Our son, Matthew, would agree with that particular statement. 
What's your favorite aspect about living in Fort Worth? I love that Fort Worth is a small city with a big-city feel. We have everything you could ever want in a big city except the traffic. There is a thriving downtown area that is walkable, enjoyable and inviting. We have theater, art galleries, sports, fabulous restaurants, and the friendliest people ever. 
Why should Canadians visit our city? Canadians should visit our city to soak up the beautiful weather, the cowboy culture, and the friendly atmosphere. 
What similarities do you find between Texans and Canadians? Canadians and Texans share three traits: they're friendly, they're outgoing and they love warm weather. 
What are your must-sees for Canadians visiting Fort Worth? Canadians should see the Stockyards area, Bass Hall, Sundance Square, Billy Bob's, The Amon Carter Museum, the Kimbell Art Museum, Log Cabin Village, the Fort Worth Museum of Science and History, Mayfest, and the spectacular Fort Worth Zoo.
One more thing...
Sadly, we lost Percy in December, 2009. After several years on my own, Robert Barnett, and I "found" each other at an Air Force reunion. We fell madly in love and have been traveling, almost non-stop, all around the world. And we have re-discovered another very important benefit of living in Fort Worth: it's very close to DFW airport, our gateway to the world. 
Happy 150th birthday, dear Canada!