THANK YOU FOR ENTERING THE FOOD & WINE FESTIVAL SWEEPSTAKES!
Your submission has been received for the Fort Worth Food & Wine Festival Sweepstakes.
Click here to view the Contest Rules. 
The winner will be notified via email and/or voicemail on Tuesday, March 17, 2015.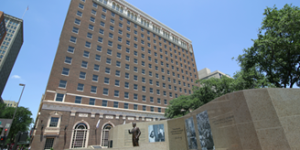 Places to Stay
Fort Worth offers a variety of accommodations for every group's style, taste and budget.