8th Annual Meeting
February 5, 2021
HEALTH & SAFETY
The event has been reimagined and redesigned for the health and safety of our guests, including the following measures:
Guest temperatures will be taken by an usher on entry of the Omni Hotel. Guests with a temperature will not be allowed entry.
Masks required at all times and enforced unless seated and dining
Breakfasts will be served in a sealed container that can be enjoyed at the event or taken with you
Attendance limited to 50% of the ballroom, less than allowed by state guidelines
No congregating in the ballroom foyer
Tables limited to six people
For additional distancing, tables for two are available around the perimeter of the room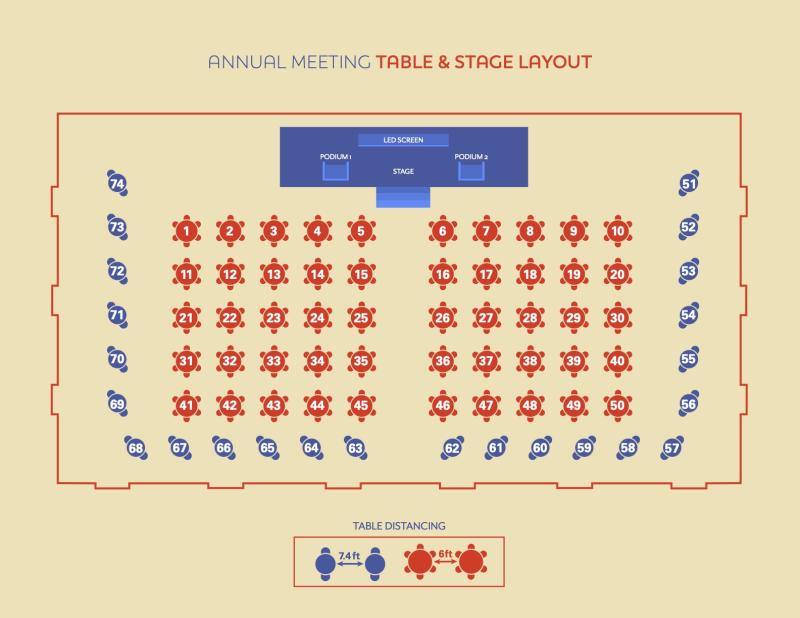 Hand sanitizer will be available at your seat and throughout the event venue
Lapel buttons will be available to indicate guest comfort level:

Red: No contact
Yellow: Elbows only
Green: High fives and handshakes

Materials such as menu, program and our annual report will be shared contactless through a QR code at each seat
If you have been in contact with someone waiting on results and/or are currently in quarantine- please stay home and attend through our virtual room. 
Omni Hotels limits elevators to four people at a time. Those using the escalator should leave two steps between guests.
Valet attendants will wear masks and gloves and utilize new gloves with each vehicle.
Valet attendants will disinfect vehicle door, keys, steering wheel, and gear shift upon returning the vehicle to the owner.
Read about the Omni Hotel's Safe & Clean program here.