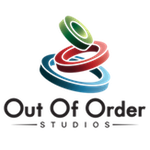 Untitled Animated Feature 
Project Type: Animated Feature Film
Pay Status: Paid
Production Company / Studio: Out of Order Studios
Location: Fort Worth
Start Date: May 31, 2017
Shooting Schedule: Project to last approximately 1 year.
Producer(s): Chris Juen and Chad Gundersen
Director: Keith Alcorn
Out of Order Studios' Untitled Animated Feature is seeking resumes and demo reels for the following positions:
• Animators
• Rough Layout Artists
Prior animation experience using Maya is a plus. Please send resumes and work samples to: crew@outoforderstudios.com.

Check back often for job opportunities.
Interested in submitting a job posting? Email JessicaChristopherson@FortWorth.com and TaylorHardy@FortWorth.com