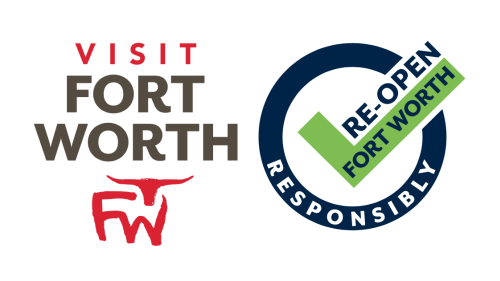 Fort Worth offers meeting planners strong signs of community resilience during COVID-19. Our community is working hard to re-open responsibly so that we are ready to host you.
Fort Worth is open for business. More than 200 hotels, restaurants and attractions have made a commitment to Re-open Responsibly.
Texas Governor Greg Abbott's Strike Force to Open Texas clearly outlines guidelines for events, convention centers and businesses such as restaurants and retail.
View information from the Texas Hotel & Lodging Association about the Governor's orders in conjunction with hotel facilities. 
The city is hosting national sports events, from the PGA Tour's Charles Schwab Challenge and Texas Motor Speedway this summer to National Finals Rodeo events this December.
The new Mule Alley in the Stockyards National Historic District is the centerpiece of the area's renaissance. New shops, restaurants, businesses and activities honor Fort Worth's western heritage.
Major attractions are open, including the five museums of the Cultural District, Botanic Garden and the Fort Worth Zoo, named #1 in the country by USA Today.
 
This commitment to re-opening responsibly reflects very strong collaboration to ensure the safety of our residents and visitors.
Community Standards
You can take a virtual site visit of Fort Worth – a great resource for planning meetings and events in future years.
As of July 6, Texas Governor Greg Abbott has required masks to be worn to help prevent the spread of coronavirus. His order includes prohibiting gatherings of 10 or more people outside. More details are available here. The Visit Fort Worth team is prepared to help our customers work through questions related to these orders and guidelines.
Tourism is recovering
Tourism is recovering in Fort Worth. Our city-wide occupancy (34.3%) exceeds the national average (33.1%). The city's June occupancy month to date for June is 44.5%.  
Working with City Leadership
Visit Fort Worth representatives serve on the Mayor's committees for re-opening, small business and economic recovery – reflecting the city's commitment to tourism.
National Sports Events
Fort Worth hosted the first two national sports events after the COVID-19 recess: Indycar racing at Texas Motor Speedway (June 6) and the Charles Schwab Challenge PGA tournament at Colonial Country Club (June 11-14). Both events demonstrated best practices for returning to competition with social distancing and other precautions. This December, Fort Worth will host events surrounding the PRCA National Finals Rodeo. The rodeo will take place at Globe Life Field in Arlington.
DFW Airport
DFW Airport is the first airport in the world to have earned GBAC (Global Biorisk Advisory Council) STAR Accreditation, demonstrating our commitment to keeping our customers and employees safe. They have deployed a 165-member Cleaning Strike Team that, in addition to custodial contractors, frequently clean touch points in all five terminals. Smart Restrooms throughout the airport offer touchless soap, faucets and towel dispensers.
Take TEXRail commuter rail from DFW Airport to Downtown Fort Worth. Priced at just $2.50 each way, TEXRail receives a regular, thorough cleaning from operator Trinity Metro.
Fort Worth Convention Center
To ensure a clean and healthy environment, the City of Fort Worth is pursuing GBAC STAR™ accreditation from the Global Biorisk Advisory Council®, a division of ISSA, the international cleaning association. Funded by a CARES Act grant, the accreditation program helps facilities establish a comprehensive system of cleaning, disinfection, and prevention for their staff and their buildings.
Many convention centers have identified GBAC as the go-to program to to ensure sanitation and preparedness at the highest levels. Other participants include Dallas, Phoenix, San Jose, Columbus, Baltimore, Las Vegas and many others.
Downtown Fort Worth Clean Team and Ambassadors
The Downtown Fort Worth Clean Team and Ambassadors are on the job morning, noon and night to make your visit especially clean, safe and enjoyable.
Support for Hospitality Industry
Visit Fort Worth retained 80% of its staff as city leaders voiced support for the investment in tourism. Teams in Meeting Sales, Convention Services and the Sports Commission worked uninterrupted to rebook cancelled meetings, secure new events for 2021 and beyond and assist hotel partners working with limited workforces.
Building resilience
Visit Fort Worth works with a coalition of community partners to promote and support business, including PPE supplies and special grants. Partners include the Fort Worth Chamber of Commerce, Fort Worth Hispanic Chamber of Commerce, Fort Worth Metropolitan Black Chamber of Commerce and the Mayor's economic recovery initiative Fort Worth Now.
Attractions are Open​
The art museums of the Cultural District were the first to open in the region and require face coverings. The Fort Worth Zoo now requires a timed ticket, which must be purchased online in advance. The Botanic Garden sells contactless tickets online. Downtown's Fort Worth Water Gardens is free. The Fort Worth Herd cattle drive has resumed its normal daily schedule at 11:30 a.m. and 4 p.m. in the Stockyards. Find more attractions here.
Testimonials: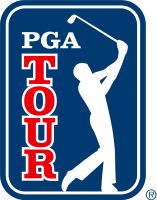 .
"Fort Worth was a tremendous host city and played an instrumental role in the safe return of the PGA TOUR at the Charles Schwab Challenge. We're fortunate to have played in Fort Worth since 1946 and look forward to returning in 2021."
Jay Monahan, PGA TOUR Commissioner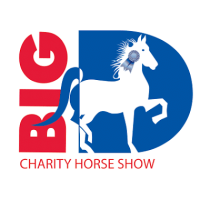 "We had a terrific experience hosting our Big D Charity Horse Show in Fort Worth this June. The Will Rogers Memorial Center was well prepared to help us operate at high standards for the health and safety of our people. We look forward to coming back next year."
Alan B. Rich, President, Big D Charity Horse Show