Recent Years and Looking To the Future
2011 Fort Worth Hosts the Super Bowl 
Super Bowl XLV was hosted in Fort Worth and held at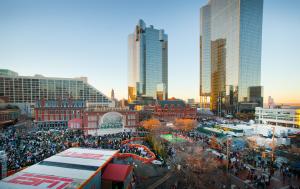 Cowboy Stadium, between the American Football Conference (AFC) champion Pittsburgh Steelers and the National Football Conference(NFC) champion Green Bay Packers to decide the National Football League (NFL) champion for the 2010 season. The Packers defeated the Steelers by the score of 31–25.
2011 TCU Wins the Rose Bowl 
The 2011 Rose Bowl game played on January 1, 2011, as part of the 2010 NCAA Division. Played in Pasadena, California, the TCU Horned Frogs of the Mountain West Conference defeated the Wisconsin Badgers of the Big Ten Conference by a score of 21 – 19. This caused a 19,000 spike in applications. 
2011 Direct Flights from DFW to Sydney
On May 16, 2011 Qantas began direct flights between Australia and Dallas Fort Worth (DFW), marking its first non-stop route to the USA that doesn't land on the west coast. The 8,600-mile flight was the first of six weekly, nonstop flights on Australia's Qantas Airways between Sydney's Kingsford Smith International Airport and DFW.  
2013 Sundance Square Plaza 
On November 1, 2013 Fort Worth dedicated the completion of Sundance Square Plaza – the heart of the city's resurgent downtown and major milestone in the twenty-five year collaboration between David M. Schwarz Architects (DMSAS), Sundance Square and the City of Fort Worth.  
2018 TEXRail 
TEXRail is a new 27-mile commuter rail line that will extend from downtown Fort Worth, across northeast Tarrant County, through North Richland Hills and Grapevine, and into DFW International Airport's Terminal B. This line, which will begin service in late 2018, is projected to serve more than 8,000 daily riders at nine stations by the end of the first year of operation. By 2035, nearly 14,000 riders are projected to ride the system.
2019 Dickies Arena
Dickies Arena, which is scheduled to open November 2019, is an exceptional facility located on the Will Rogers Memorial Center campus. The arena will attract a wide variety of high-quality entertainment options to the Fort Worth area including concerts, sporting events and family shows, as well as host the month-long Fort Worth Stock Show and Rodeo. In addition to exciting entertainment and sporting events, Dickies Arena will have the capacity to accommodate conventions, exhibit events, business meetings and private receptions with flexible meeting and event spaces ranging in size from 685 square feet to 91,315 square feet.
Mid 2020's Convention Center Expansion
More information to come.