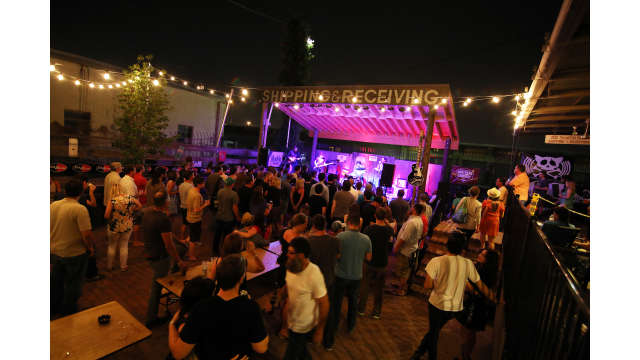 Near Southside District
In dieses charmante Stadtviertel kommen die Cowboys auf Drahteseln. Vor wenigen Jahren noch verstaubt und verlassen, hat sich die Gegend rund um die West Magnolia Avenue aus eigener Kraft wieder aufgerichtet. Mit seinen zahlreichen Cafes, Bistros, Restaurants und Bars in privater Hand ist dies der unabhängige Gegenentwurf zur Fastfood-Welt. Kein Wunder, dass sich dort Künstler, Visionäre und kluge Köpfe besonders wohlfühlen. Die beste Gelegenheit zum Reinschnuppern? Der monatliche "Friday in the Green" mit Live-Musik.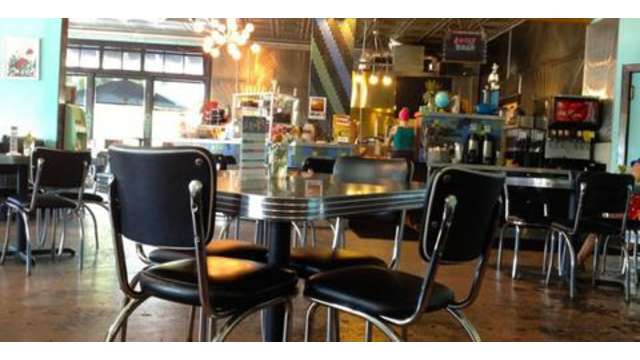 Spiral Diner & Bakery
Wenn einem Tiere so nahe sind, wie das in und um Fort Worth üblich ist, dann ist der Schritt zum guten, biologisch gesunden, veganen Essen oft nur ein kleiner Schritt. Deshalb ist die kleine, feine kulinarische Welt des Spiral Diner mit Tofu, Quinoa, Tahini und fleischlosen Fleischbällchen (mit Pilzen gemacht!) eigentlich gar nicht so überraschend, wie die Nachbarschaft zu den Steakliebhabern vermuten lässt.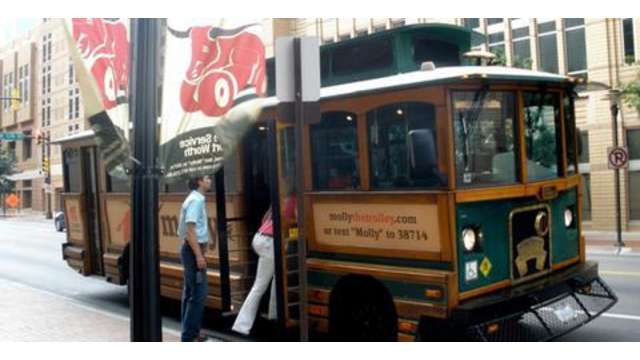 Molly the Trolley und Fort Worth Bike Share
Gleich noch eine Überraschung. Kann es sein, dass in der Heimat der Ölbarone andere Fortbewegungsmittel als Autos überhaupt vorhanden sind? Sie sind. Die ganze Innenstadt von Fort Worth wird von der sehr effizienten und kostenlosen Trolley bedient. Von 10 Uhr morgens bis 10 Uhr nachts, alle Viertelstunde, einfach einsteigen. Wer's noch flexibler mag, steigt an einer der 30 Fahrradverleihstationen in den (gemieteten) Zweiradsattel.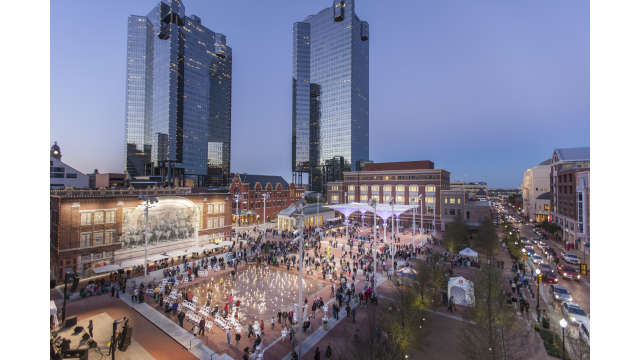 Sundance Square Plaza
Wenn in anderen Downtowns Nordamerikas die Gehsteige hochgeklappt werden, fängt das Leben am Sundance Square erst richtig an. Hier hat sich die Stadt ein junges, pulsierendes Herz geschaffen, dessen Pulsschlag Du auf Anhieb spüren wirst. Wenn Du erst einmal von einem der einladenden Cafés aus das buntes Treiben und die Artistik der Wasserfontänen auf dem Platz zu genießen beginnst, kann der Tag nicht lange genug dauern.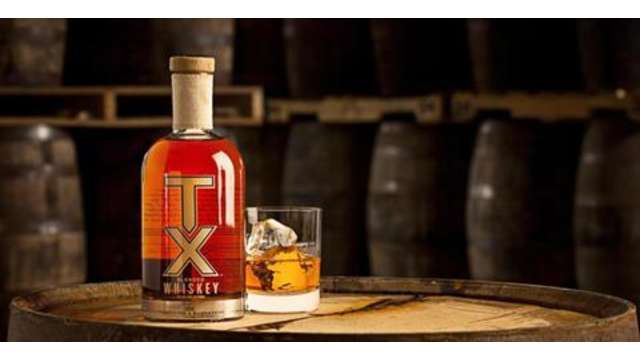 Firestone & Robertson Whiskey Distillery
Die Herren Firestone und Robertson haben etwas getan, was seit den Zeiten der Prohibition sagen wir mal: unüblich war in den USA. Sie haben ihre eigene Hefe gezüchtet, um daraus Bourbon zu brennen. So kommt es, dass Fort Worth seit kurzem über eine eigene Whisky-Destillerie verfügt, deren Qualität nicht in großen Mengen, sondern in großem Geschmack gemessen wird. So einzigartig ist dieses Getränk wie seine Flaschenverschlüsse. Die Unikate sind aus Lederresten der örtlichen Stiefelmacher gefertigt; auf Wunsch auch aus den Resten Deiner eigenen Boots.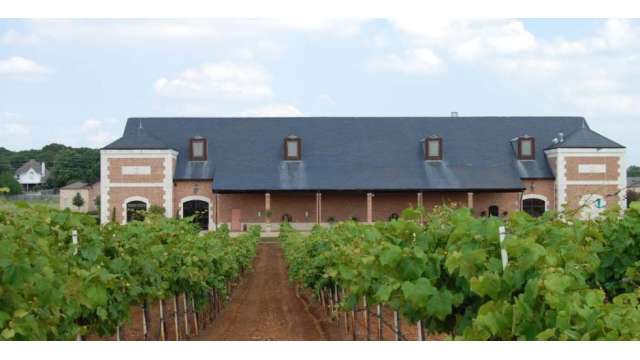 Delaney Vineyard
Es gibt Winzer in Texas. Ja, Texas! Nicht Kalifornien. Einige von ihnen sind inzwischen regelrecht berühmt für ihre guten Tropfen. Zumal sie in einem Ort zuhause sind, dessen Namen schon alles sagt: Grapevine. Dort findest Du eines der interessantesten Weingüter im ganzen Staat: Delaney Wineries. Dort baut man jene Rebsorte an, die in unserer Gegend am besten gedeiht: Cynthiana, reich an Antioxidantien. Sie ergibt nicht nur einen süffigen Rotwein, den Du bei einer Führung mit Verkostung kennenlernst, sondern auch eine ganze Reihe von Kosmetikprodukten.