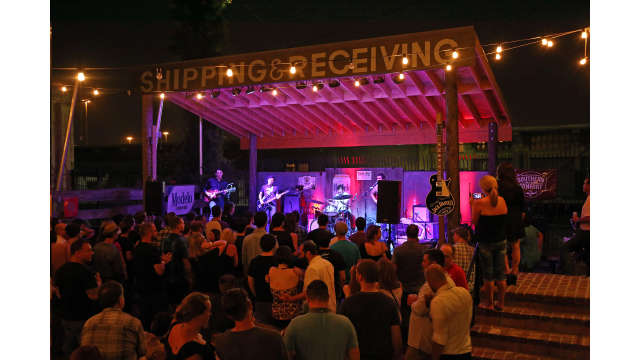 Near Southside District
Low-rise West Magnolia was once a down-and-out district but here locally-owned independent cafes, bistros, restaurants and bars have grown up to counteract the fast food chain mentality and offer something of an artsy alternative neighborhood, where whimsical intellectual types gaze out of coffee shop windows and bright young things gather come sundown for artisan cocktails. The alternative spirit of the Near Southside is perhaps best exemplified by the monthly Friday on the Green, with live music and food stalls. Photo by Kevin Buchanan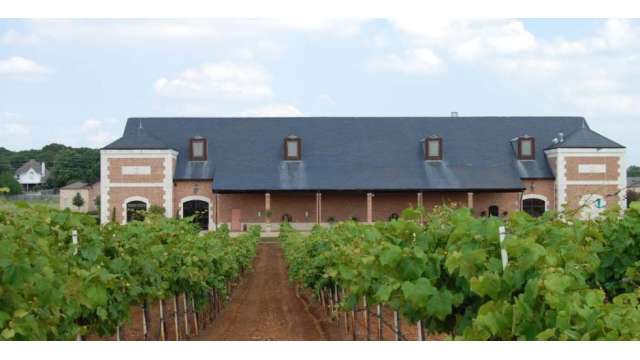 Delaney Vineyard
Es gibt Winzer in Texas. Ja, Texas! Nicht Kalifornien. Einige von ihnen sind inzwischen regelrecht berühmt für ihre guten Tropfen. Zumal sie in einem Ort zuhause sind, dessen Namen schon alles sagt: Grapevine. Dort findest Du eines der interessantesten Weingüter im ganzen Staat: Delaney Wineries. Dort baut man jene Rebsorte an, die in unserer Gegend am besten gedeiht: Cynthiana, reich an Antioxidantien. Sie ergibt nicht nur einen süffigen Rotwein, den Du bei einer Führung mit Verkostung kennenlernst, sondern auch eine ganze Reihe von Kosmetikprodukten.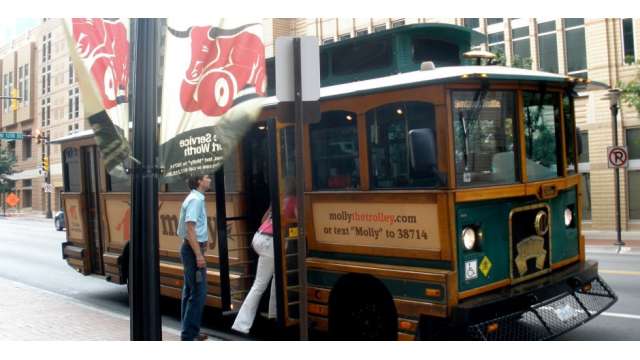 Getting Around
In what many would argue as the State of gas-guzzling pick-up trucks dominating over public transport, seeing Downtown Fort Worth connected by a pretty efficient, totally free trolley service is an eye-opener. It runs every 15 minutes between 10am and 10pm. With over 30 bike share stations scattered throughout the city it's easy to explore Fort Worth on two wheels.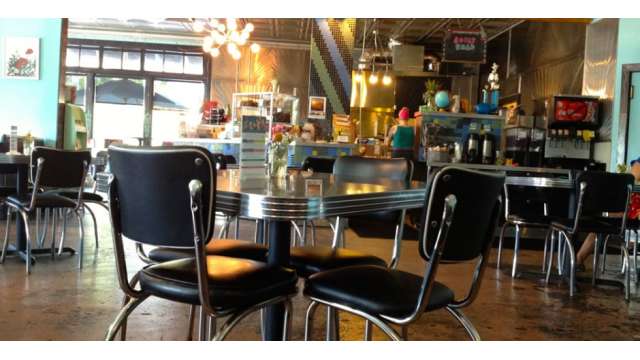 Spiral Diner
Spiral Diner & Bakery: "Organic vegan food in Lone Star State!" says Spiral Diner's website and indeed, in this land of meat eaters, the likelihood of a well-regarded restaurant that's not only vegetarian but vegan friendly is, one would have hazarded, pretty miniscule. Enter a world of tofu, quinoa, tahini and meatless meatballs (they're made with mushrooms).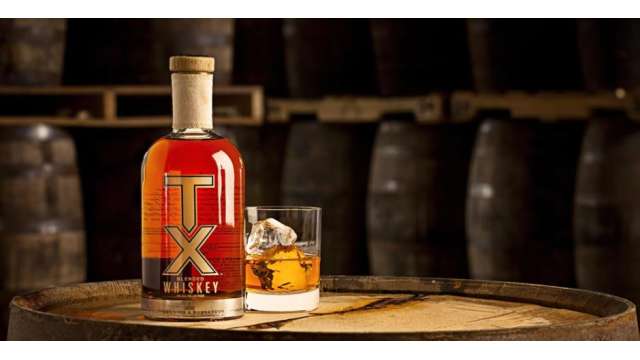 Whiskey
Firestone & Robertson Whiskey Distillery: Jack Daniels drink your heart out: Fort Worth's new-on-the-scene bourbon whiskey distillery is doing something that has, by its opening alone, seldom been done in Texas. That would make them unusual. But several things make them exceptional, such as the strand of yeast that they invented themselves to use with their whisky (never done since the days of the Prohibition) and the reclaimed leather on their bottle tops that makes every bottle of their whiskey unique.