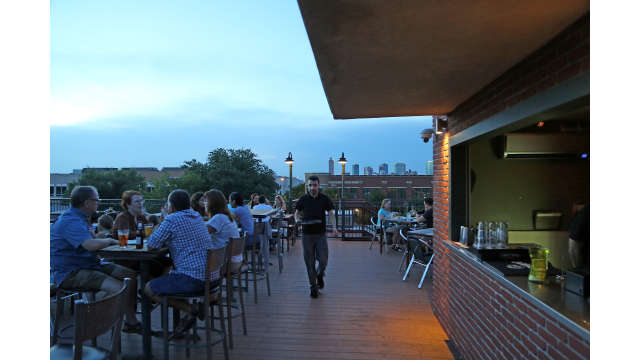 The Live Oak Music Hall
Pettycoats und coole Schlipse – als in den 1950er Jahren hier die ersten Konzerte über die Bühne gingen, war Musik noch ein echtes Lebensgefühl. Heute erstrahlt die Hall in altem Glanz und erweckt diese Emotionen wieder zum Leben. Stimmungsvolle Beleuchtung, eine einladende Dachterrasse, frisch gezapfte Biere, leckeres Essen liefern die Begleitmusik zu erstklassigen Live-Auftritten von Rock bis Gospel, auf jeden Fall aber zu Außergewöhnlichem.
Scat Jazz Lounge
2. Scat Jazz Lounge: Wenn Du einen Gegenpole zu Country & Western suchst, ist das genau der richtige Ort. Entspannte Atmosphäre, gedimmtes Licht, schmackige Cocktails und ein Keller voll von Jazz. Am Sundance Place findest Du das Beste, was Fort Worth in diesem Stil zu bieten hat. Nicht umsonst platzieren Experten die Lounge immer wieder auf ihren Toplisten für perfekte Jazz-Lokale.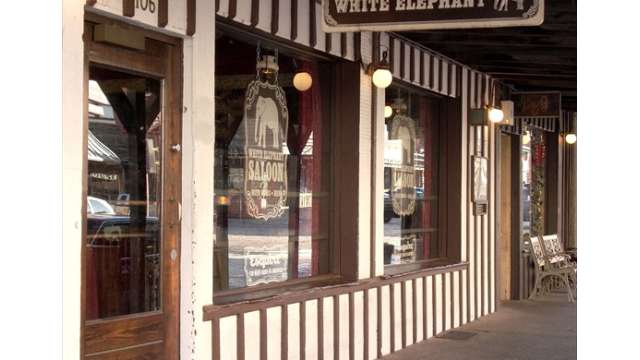 White Elephant Saloon
So nahe kommst Du einem wahren Wild-West-Drink nirgendwo sonst. Die historischen Wände um den hölzernen Tanzboden haben seit den 1890er Jahren endlose Geschichte(n) gehört und eine endlose Zahl von den Jungs gesehen, die an der Bar herumhängen. Wie's scheint, sind einige von ihnen auch aus jener Zeit übrig geblieben, um hier auf die Wiederkunft von Bonnie und Clyde zu warten. Komm her und lausche heute mit ihnen unterhaltsamer Live-Musik.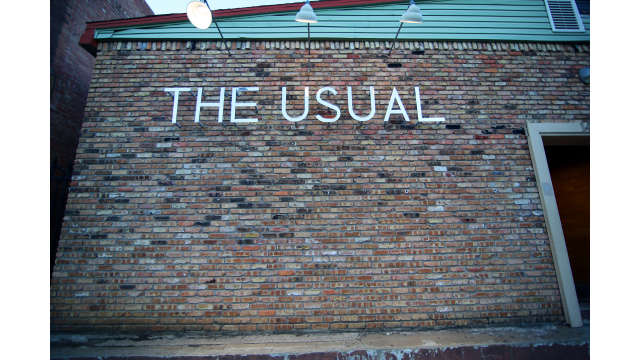 The Usual
Alles ganz anders, als der Name sagt: Die Getränke im The Usual sind alles andere als gewöhnlich, manches Rezept datiert zurück in die Zeit der Prohibition. Die Gläser sind wohlgefüllt, die Mixturen kreativ und überraschend. Die Cocktails werden nicht nur gerührt oder geschüttelt, sondern nach allen Regeln der Kunst zelebriert.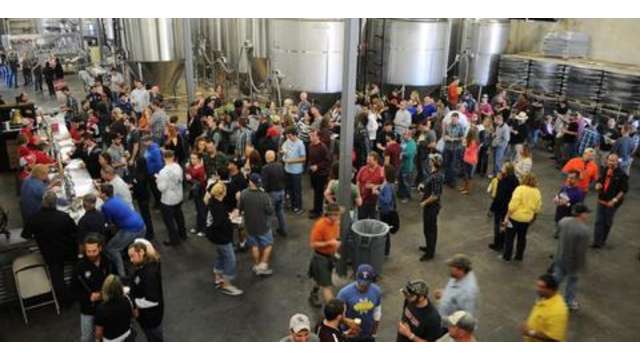 Rahr & Sons Brewer
"Selten, aber reichlich" heißt das Motto von Fort Worths angesagtester Brauerei. Denn sie öffnet ihre Tore nur zwei Mal die Woche für Besucher, die bei ihrer Tour dafür ausgiebig verkosten dürfen, was die Braumeister ihnen zapfen. Du kannst ja schon mal im Reisekalender vormerken, wo Du Dir am Mittwoch zwischen 17.30 und 19.30 Uhr oder am Samstag zwischen 13.30 und 15.30 Uhr Dein persönliches Schlückchen genehmigst. Gekühltes Bier an einem coolen Ort.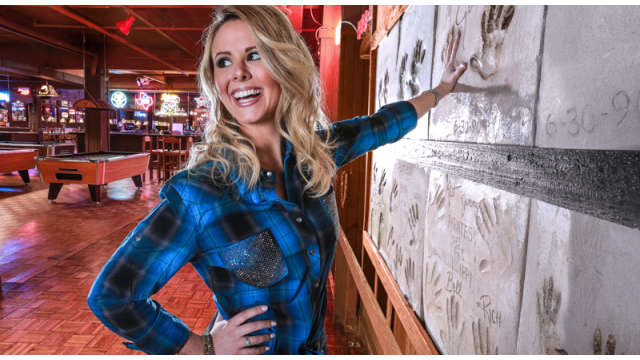 Billy Bob's Texas
Es ist wie ein mächtiger Pool aus Musik und Geräuschen, aus feineren und herberen Düften, aus langsamen Bewegungen und schnellen, aus heißen Leckereien und gekühlten Drinks – und Du springst einfach hinein, schaust nicht mehr auf die Uhr, unterhältst Dich mit wildfremden Menschen, als ob Du sie ein Leben lang kennen würdest, und gehst mit im Rhythmus der Live-Musik, der sich Willie Nelson, BB King, ZZ Top, James Brown und wie sie alle heißen, die Klinke in die Hand geben. Bei Billy Bob's kann man das Wort "Feierabend" wörtlich nehmen. Worauf wartest Du noch?