FAQs: Music Initiatives 2019
Visit Fort Worth and the association Hear Fort Worth announced several initiatives to help local musicians develop their talent and reach more people.
Initiative: Studio Sessions, in partnership with Niles City Sound, will select four emerging artists to develop and publish a record single. Niles City will announce the artists in early 2019.
Who selects the artists for this program?
Niles City Sound, which has a strong track record of identifying and producing emerging talent.
Who is funding the studio time?
The program is underwritten by Niles City Sound with support from Visit Fort Worth.
How will artists be chosen?
Niles City Sound are currently scouting in Fort Worth. Fort Worth residents can also submit demos to info@nilescitysound.com. Four artists will be selected.
Initiative: To help artists beginning to tour, Hear Fort Worth will offer travel grants of $250-$500.
How are artists chosen?
Artists with confirmed tour dates in major markets will be considered on a first-come basis.
How can I apply?
Applications can be made starting in November at HearFortWorth.com.
What is the criteria for the program?
Artists seeking these grants will be required to provide:
- Out-of-market show dates beyond the DFW region
- Venues where performing
- Musicians opening for/playing with
- Social media handles
What are the requirements if I am selected?
Musicians who are awarded the travel grants will be expected to act as ambassadors for Fort Worth, tagging @HearFortWorth and @VisitFortWorth while on the road and using hashtag #HearFortWorth Musicians will also be expected to make media appearances if any are booked by Visit Fort Worth. Applications will be evaluated by the Hear Fort Worth Board on a monthly basis
Initiative: A new Artist Showcase will feature a different musician each month on social media channels and online.
How are artists identified?
The Board of the non-profit association Hear Fort Worth will select artists to feature.
Where will they be featured?
Showcase artists will be featured on social channels of Visit Fort Worth and Hear Fort Worth. They may also appear at monthly mixers and the semi-annual Music Town Hall.
Hear Fort Worth is a music association formed by the industry and affiliated with Visit Fort Worth. Activities include a monthly mixer and a semi-annual town hall.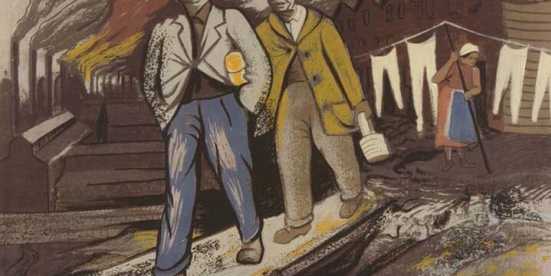 See American art through international eyes in Culture Shock: American Artists from Europe, 1913–1953 ....