Venue Health & Safety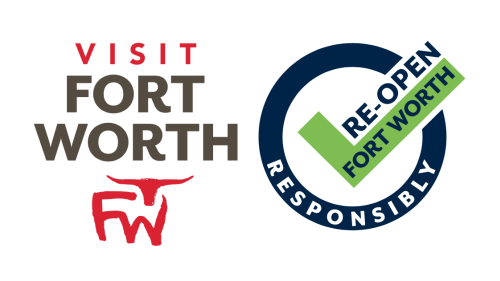 Fort Worth Venues Prepare to Safely Welcome Wrangler National Finals Rodeo Fans 
Please see details below about health and safety measures being put into place to welcome NFR fans, Dec 3-12. 
Fort Worth Convention Center (FWCC) and Will Rogers Memorial Center (WRMC) 
The FWCC will have over 80 hand sanitizer pedestals strategically located throughout the concourse and exhibit hall and Will Rogers Memorial Center will have over 100 stationed around the facility.  
Masks will be required, and temperatures will be taken for all guests, vendors and FWCC and WRMC employees prior to entering the facilities.  
Free masks will be available at both facilities.  
Health and hygiene signage have been placed throughout the facility with special attention to entry doors, restrooms and other high traffic areas.  
Plexiglass barriers have been installed in restrooms, concession stands and key areas around the facility.  
The FWCC and WRMC have submitted applications for the Global Biorisk Advisory Council's (GBAC) Star Accreditation. This accreditation program guides facilities on the establishment of comprehensive protocols for cleaning, disinfection and infectious disease prevention.  
Based on GBAC guidelines, staff has been trained on cleaning, disinfection and sanitizing protocols.  
A large investment has also been made on new equipment that will be used throughout the event for cleaning, disinfecting and infectious disease prevention.   
Stockyards Heritage Development Co. will implement the following health & safety measures:
Follow recommendations & guidelines from the CDC as well as local health authorities.
Publish recommendations & guidelines from the CDC as well as local health authorities in public spaces.
Limited capacities indoors. 
Temperature checks for every employee when they arrive to work.
Temperature checks and face masks will be required for guests when entering the Coliseum. 
The only time face masks/face coverings will not be required for guests is when they are seated but they are still recommended.
Staff will be enforcing social distancing.
All guest-facing staff will wear gloves.
All guest-facing team members will be required to wear face masks.
All entertainers and their crews will be temperature checked and will utilize hand sanitizer prior to setting up and performing.
Hand sanitizer available throughout the buildings and the property outdoors.
Socially distanced markers throughout the buildings and sidewalks; social distancing will be enforced.
Socially distanced seating and tables throughout the event areas (indoors/outdoors).
A dedicated Sanitation Team will routinely clean high-traffic areas before, during, and after operating hours; increasing sanitization of hard and frequently touched surfaces.
Increased signage encouraging the importance of handwashing, mask wearing and social distancing will be placed indoors and outdoors throughout the property.

Cowtown Coliseum
To ensure that we are in full compliance with CDC and local guidelines we are reinforcing these policies going forward:
Signage is posted at all the entrances and various locations inside the building to advise patrons of the mask policy.
ALL employees, contractors, security personnel, concession sales attendants, vendors, bartenders, arena personnel, video screen operator, music director, score keepers, timers, etc. etc. MUST wear a mask at all times while in the building, Rodeo Shop, or the Box Office, Contestants and those actively participating on the dirt floor will not be required to wear a mask.
Guests will NOT be allowed through the doors without a mask covering the nose and mouth, no medical exceptions, no shirts pulled up over the face. If a patron does not have a mask, masks will be available for sale in the Rodeo Shop for $1.00. If the patron objects to that, we will give them a mask free of charge.
Temperatures will be taken of each patron as they come through the door. Any person with a temperature of 100.4 or over will be asked to stand aside for 10 minutes. Temp will be rechecked, if it has not come down below the threshold, they will be asked to leave, and their ticket cost will be refunded.
Announcements reminding patrons of the mask and social distancing policy will be made between each event during the rodeo. During the announcements, a supporting slide will be displayed on the big screen.
Additional Door Staff have been added to help with the temp checks and mask policy enforcement.

Dickies Arena
Dickies Arena is also taking additional steps to ensure guest health and safety during NFR.
The venue's already high standards of cleanliness have been enhanced to provide the safest experience for all who visit the facility. Dickies Arena has made a commitment to providing an exceptional experience for all, which begins with providing steps dedicated to the health and safety of their team members, performers, patrons, and guests. Dickies Arena COVID-19 guidelines can be viewed here.

Omni Fort Worth
Omni Fort Worth Hotel, host to the PRCA Convention will be implementing its new Omni Safe & Clean initiative.
The Omni Safe & Clean initiative follows the guidelines set forth by the Centers for Disease Control and Prevention (CDC) and each individual Omni location will adhere to local and/or federal mandates. See full details here.

Hospitality Teams 
The Fort Worth Sports Commission and Visit Fort Worth will have hospitality teams stationed in downtown Fort Worth and the Stockyards distributing free masks, hand sanitizer and visitor guides. The City of Fort Worth is providing over 500,000 masks and gaiter masks for distribution. Look for the bright red Howdy jackets!  
The hospitality teams will be circulating daily, Dec 3-12 from 4 p.m. to 8 p.m. in downtown and 8 a.m. – 8 p.m. in the Stockyards. Hospitality representatives will also be stationed at downtown host hotels including the Omni Fort Worth, Worthington, Sheraton and Hilton.  
Find out more about our Mask Requirements here.

The Fort Worth Convention Center and the City of Fort Worth are committed to providing exceptional experiences...

Take a look at the businesses that have committed to re-open responsibly in Fort Worth.