BRING MEETINGS HOME
Bring Meetings Home is a grassroots effort that encourages Fort Worth residents to become involved in the economic development of our community. When meetings and conventions stay in our hotels, eat at our restaurants, shop in our stores and enjoy the city, we benefit from an economic boost.
Many of us belong to associations, organizations and other groups that travel. You can help us bring these connections to Fort Worth. Groups large and small are eligible for all kinds of free planning assistance from the Convention & Visitors Bureau team. Once they book room nights, you are eligible for incentives for making the introduction. Incentives range from custom-made cowboy boots to tickets to local events.
For more information, or to provide a lead on a group, call John Cychol at 817.698.7826 or email johncychol@fortworth.com.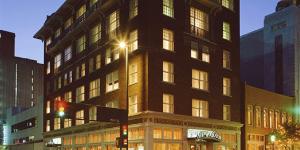 Places to Stay
Fort Worth offers a variety of accommodations for every group's style, taste and budget.
Chop House Burger
It all started with our gourmet burger at the Dallas Chop House. Our signature Chop House Burger quickly became one of the most popular items on the Dallas Chop House menu, so in 2010 we decided to share the Chop House Burger with the world by giving it a restaurant all its own. Chop House Burger is our twist on the classic All-American burger joint . It features Angus beef, locally sourced produce, artisan bread, hand-spun shakes and local beers. Our menu offers a mouthwatering selection of gourmet burgers, salads, sides, decadent shakes and desserts all made from scratch every day.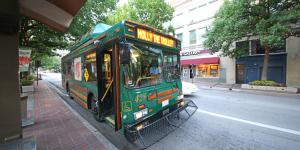 Getting Around
Transportation options like Molly the Trolley, a free downtown shuttle make getting around Fort Worth easy.