MARKETING OPPORTUNITIES
There are many ways you can work with the FWCVB to promote your local business.
Marketing
FortWorth.com Featured Listings
Destination Guide (Official Visitors Guide) 
Marketing/PR/Co-op Advertising Opportunities | Contact: Jessica Christopherson
Social Media Opportunities | Contact: Sarah Covington
Advance Fort Worth
Please contact Jessica Christopherson for more information about this community partnership program offering a variety of levels and designed to enhance the city's position as a world-class destination. 
Tourism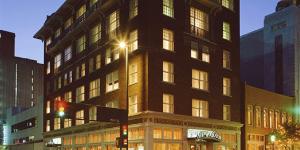 Places to Stay
Fort Worth offers a variety of accommodations for every group's style, taste and budget.
Chop House Burger
It all started with our gourmet burger at the Dallas Chop House. Our signature Chop House Burger quickly became one of the most popular items on the Dallas Chop House menu, so in 2010 we decided to share the Chop House Burger with the world by giving it a restaurant all its own. Chop House Burger is our twist on the classic All-American burger joint . It features Angus beef, locally sourced produce, artisan bread, hand-spun shakes and local beers. Our menu offers a mouthwatering selection of gourmet burgers, salads, sides, decadent shakes and desserts all made from scratch every day.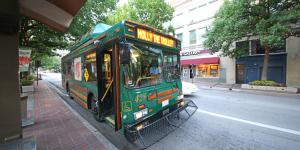 Getting Around
Transportation options like Molly the Trolley, a free downtown shuttle make getting around Fort Worth easy.