Do you have a passion for the City of Cowboys & Culture?
If you have an energetic personality and love to spread true Texas hospitality, volunteering at the Fort Worth Convention & Visitors Bureau is the opportunity for you. We are always looking for friendly volunteers to help promote our great city.
We offer a wide range of volunteer opportunities to fit different tastes and personalities.
Office/Clerical
Events
Meetings and Conventions
For more information on how to become a volunteer please contact one of our Visitor Center Managers: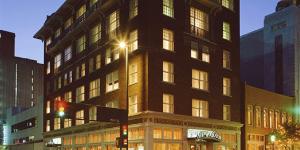 Places to Stay
Fort Worth offers a variety of accommodations for every group's style, taste and budget.
Chop House Burger
It all started with our gourmet burger at the Dallas Chop House. Our signature Chop House Burger quickly became one of the most popular items on the Dallas Chop House menu, so in 2010 we decided to share the Chop House Burger with the world by giving it a restaurant all its own. Chop House Burger is our twist on the classic All-American burger joint . It features Angus beef, locally sourced produce, artisan bread, hand-spun shakes and local beers. Our menu offers a mouthwatering selection of gourmet burgers, salads, sides, decadent shakes and desserts all made from scratch every day.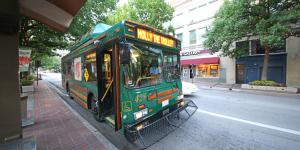 Getting Around
Transportation options like Molly the Trolley, a free downtown shuttle make getting around Fort Worth easy.