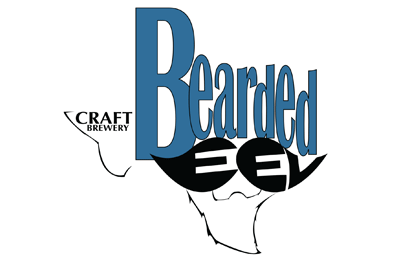 The Bearded Eel Craft Brewery 
Brew buzz: The husband-wife team of B.J. and Becky Burnett founded their place in 2013 and opened with beer in 2014. Inspired on an Alaskan cruise "Bike and Brew" excursion that concluded with a craft brew tasting flight, they decided to open their nano-brewery.
Brewmaster: The duo says, "Our theory is when we drink a beer, we want to taste the ingredients and experience a complexity that can only be found when it's made by people who truly love the product they make."
Beer sipping: Current releases include THE Stout, an Imperial Russian Stout; and Wizard Status, a Double Rye IPA. Seasonals are Bee Funky, a sour mash farmhouse ale brewed with local unfiltered wildflower honey; and Jemaine, a sour ale brewed with Texas pears and juniper berries.
Brewery visits: Suspending tours temporarily to focus on bottling production, the brewery will reopen soon. It's a dog-friendly place, and entrance for two-legged guests is for ages 21+. Occasionally, when open, the brewery hosts food trucks. Till you can visit again, find Bearded Eel's 22-ounce bottle releases at local retailers (see map on company website), and keep up with releases on social media.
Details: 12509 U.S. Highway 287 North, Suite 210, Fort Worth, TX 76179; 817-939-6294