TEXAS BALLET THEATER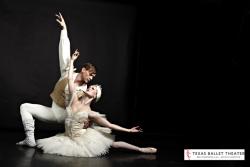 Formerly the Fort Worth Dallas Ballet, Texas Ballet Theater is the premier professional classical ballet company of North Texas. Touring nationally and internationally, it is renowned for the talent, beauty and artistic expressions it brings to the stage.
Both locals and visitors look no further than Bass Performance Hall to enjoy these captivating performances of full-length ballets, 20th century masterpieces and contemporary works.