The Readers Become Leaders program is an NCAA initiative that has been implemented around the National Collegiate Women's Gymnastics Championships the past two years in partnership with the Fort Worth Sports Commission and the Fort Worth Independent School District. The purpose of the initiative is to encourage and incentivize kids in grades K-5 to read.  More than 41,000 FWISD students participated in the program the past two years reading a combined 13.8 million minutes making it the biggest NCAA community outreach program in history!  
The 2020-2021 program kicked off in February and lasted five weeks.  A total of 112 classrooms signed up, equating to 2,149 students.  Those students read a combined 148,124 minutes!  What a truly amazing accomplishment in light of all the challenges both the students and teachers faced this school year.  A complete list of the participating schools and the winning schools is listed below.  The top three classrooms from each grade will be receiving prizes.  
A special congratulations is due for Mrs. Van Ausdall's third-grade class at Greenbriar Elementary school.  Her students read an average of 699 minutes and won the entire competition!  Her classroom will be receiving a $500 credit with Scholastic to buy new books and supplies for the classroom.  Students will also be receiving a pizza party, a grab n go packet from Scholastic, tickets to the NASCAR ALL-STAR race at Texas Motor Speedway June 13 and the trophy presentation will be highlighted on ESPN's coverage of the NCAA National Collegiate Women's Gymnastics Championship April 16! 
Congratulations to all who participated in the program!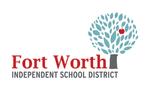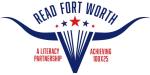 Participating Schools
Benbrook Elementary School
Cesar Chavez Elementary School
De Zavala Elementary School
Dolores Huerta Elementary School
Eastern Hills Elementary School
Edward J. Briscoe Elementary School
Greenbriar Elementary School
Luella Merrett Elementary School
Mary Louise Phillips Elementary School
Milton L. Kirkpatrick Elementary School
North Hi Mount Elementary School
Oakhurst Elementary School
Rufino Mendoza Elementary School
S.S. Dillow Elementary School
Sam Rosen Elementary School
Sunrise McMillan Elementary School
Van Zandt Guinn Elementary School
W. J. Turner Elementary School
Waverly Park Elementary School
Westcreek Elementary School
Westpark Elementary School