MEDIA ROOM
Welcome to the Media Room, your source for Fort Worth stories, itineraries, images, b-roll and more.
This section is designed for members of the print, broadcast, freelance and electronic media. The Visit Fort Worth Public Relations team is here to assist qualified travel journalists and bloggers in developing stories. Check back often, there is always an exciting story to be told in the City of Cowboys & Culture.
On assignment? Request assistance with a press trip here.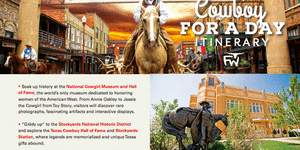 Itineraries
Need ideas on things to do once you get to Fort Worth? We have itineraries for all occasions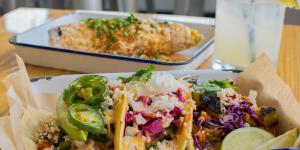 Images
Download hi-res images from all around Cowtown. Click to see our entire Fort Worth collection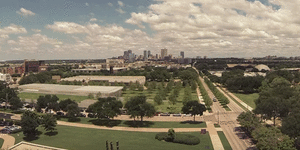 B-Roll
Download HD broadcast quality Fort Worth b-roll. For access, please fill out our visual assets request form
Press Trip Request
Thank you for your professional interest in Fort Worth. Submit your request today.